How do you remove a signature background in Word?
How do I remove the background from the scanned signature in paint?
Did you sign your signature on a solid background and then you want to make the background transparent while maintaining the quality of the file now? Then, this article can help you.
Creating a transparent background for a signature can be quite challenging. However, we wrote a simple guide to show you how to remove background from signatures easily and quickly.
Part 1: Remove Background from Signature by Photoshop
If you are searching for advanced photo editing software that you can use to remove background from signatures, then Adobe Photoshop should be your choice. Not only does the software perform the background removal service, but you can also use it to edit your photographs, create amazing designs, animations, etc. This professional toolkit works perfectly on various platforms such as iPad, Windows, and Mac OS. With just a few clicks you can perform loads of magic on your images.
Guide to Remove Background from Signature by Photoshop
Here is the guide to remove backgrounds from signatures using Photoshop:
Step 1: Open Adobe Photoshop on your PC
Right-click on the installed Photoshop CC software icon and then click "Open" to launch it.
Step 2: Insert an Image or e-Document to Edit
Click the "File" tab at the top left corner of the software interface. A drop-down menu will appear on your screen showing several options for you. Select "Open" from the list and you will be directed to your "file manager". Pick the picture or e-document you want, then click "Open".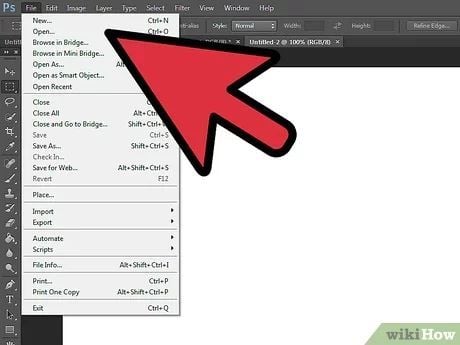 Step 3: Duplicate Image Layer
Now, check the right-hand side of the interface, you can find a tool palette panel. Right-click on a "Layer" and then select"Duplicate Layer" from the list of options that appears. Then, untick the current "Layer".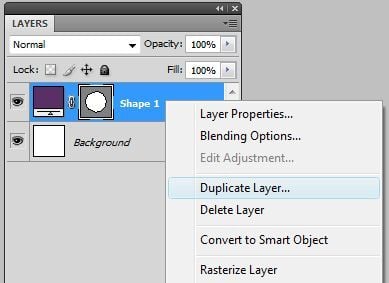 Step 4: Adjust Threshold Level
On duplicating the layer window, check the top of it for the icon titled "Image". Click it and then scroll down to select "Adjustment". When you did that, a new drop-down menu will appear beside the current one. Find and click the "Threshold Level" to edit it. Set it to "114" and then click "OK" to confirm this threshold level.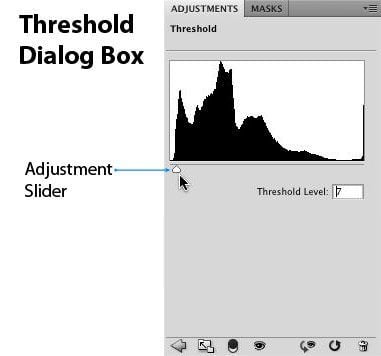 Step 5: Set Image Color Range and then Erase the Background
Click the "Select" icon at the top of the window, and a new menu will pop up. Locate and click the "Color Range" icon. A new tab will pop up. Make sure that "Selection Preview" is set as "Quick Mask". Then click "OK". Alternatively, you can also press "CTRL + 6".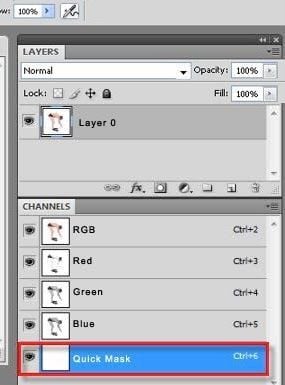 Once you've done that, you may select the "Eraser" tool from the tool palette on your left and then use this tool across the image to erase the background to create a transparent background.
Tips When Using Photoshop to Remove Background from Signature
You must duplicate the image layer to change backgrounds.
The selection preview must be set as "Quick Mask".
Make sure that you adjust the threshold level of the program to 114.
Part 2: Best Alternative of Photoshop to Remove Background from Signature [Online]
You can also remove background from signature online using FocoClipping- the best alternative to Photoshop. This tool uses the complete AI feature to remove the solid background in which your signature lies. It is straightforward to use. You can select either "Smart Remove" mode or "Manual Remove" mode and wait for FocoClipping to generate the result. With the manual remove mode, you need to mark the background and signatures of the file "Red" and "Blue" colors respectively. It is so easy to use! Another amazing feature of this program is supporting thousands of customized templates that you can use to decorate the background of the signature.
Key Features of Removing Background from Signature Online by FocoClipping
Remove background from signatures and images with just a few clicks.
Use the "Refine Edge" or "Define Edge" feature to clip out those rough patches on your image so it looks clean.
You do not need to install the program or sign up for a profile.
Bulk remover can support a max of 30 images online.
Crop, trim, and cast shadows on images with FocoClipping.
Guide to Remove Background from Signature Online by FocoClipping
Find the step-by-step guide for you to follow while using FocoClipping to remove background from signatures.
Step 1: Upload the Image
Visit FocoClipping.com where you can remove background for your signatures. The interface below will appear on your screen: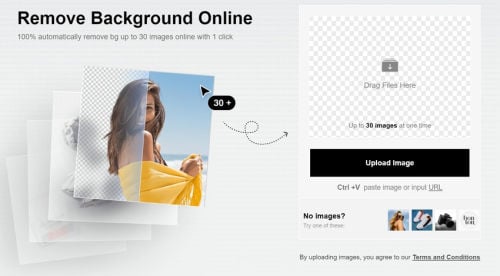 Click the "Upload Image" tab to select a picture of your signature. Or for more convenience, you can just drag the image in.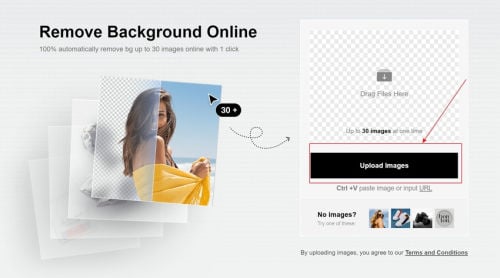 Step 2: FocoClipping Removes Background with AI
Once upload your preferred image, the program will immediately perform auto-clipping using AI to remove the current background. Transform your signature into a transparent one.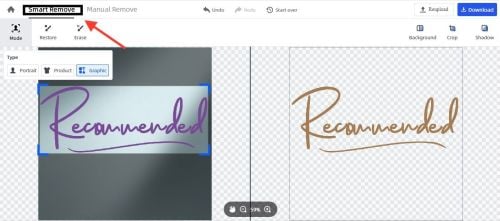 Step 3: Remove Background Manually
In case you have a signature with complex details, it's better to use the "Manual Remove" mode to manually remove the background. Use the "Blue" brush to mark the signature of the image and the "Red" brush to mark the background of the image. After that, the program will remove the background in a few seconds.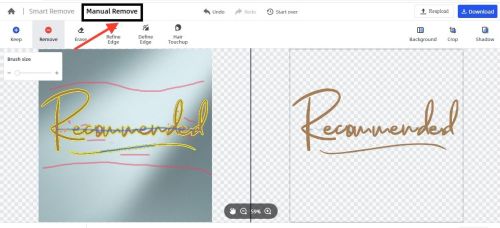 Step 4: Download the Signature Image
Now you've erased the background of the image and adjusted it till you are satisfied. Click the "Download" button and then select a destination folder to save the image.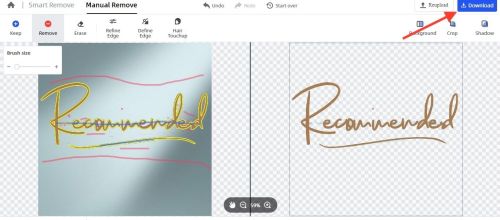 Part 3: Another 6 Helpful Methods to Remove Background from Signature Online
Tried the tools above and do you still want to explore more photo editing programs doing similar things? Here are 6 other web-based programs you could use to remove the background from signature online:
Online Background Eraser
This web-based program removes the background from signatures online at an affordable price. Online Background Eraser provides you with the perfect result you want when using it for background removal. How to use it? Well, as mentioned in its name, it's an online program so you don't need to download it. Just go to its website, add an image by clicking on the "Upload Image" icon, and then wait for the program to remove the background.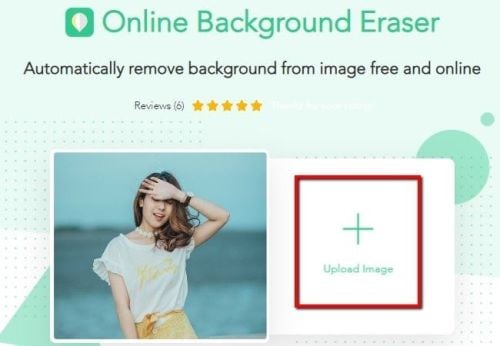 Pros
You don't need to register a profile or install a program to use Online Background Eraser.
It has a straightforward and clean user interface.
The program deletes all files uploaded on its server within 24 hours.
Cons
There is no room for refining your images.
To access all the features of the program, you need to subscribe to a premium package.
Its processing speed is slow.
PhotoScissors
PhotoScissors is another powerful program that you can use to remove background from signature images. It also has a lot of editing features such as cropping, trimming to transform your images into masterpieces. You can choose if you like to use the auto-edit or manual edit to adjust your image.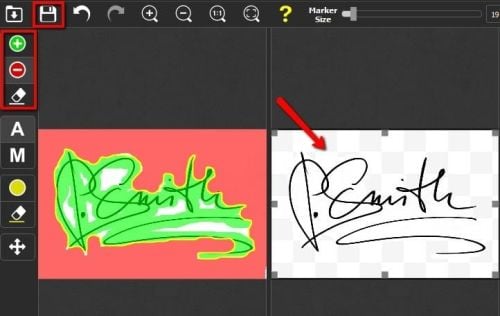 Pros
Both manual and auto clipping are available for you to adjust an image.
You don't have to worry about using up your device space to use the program as it's web-based.
It has an interactive user interface.
Cons
Users need to subscribe to a premium package to use the program
There is a limit of the size of the file you upload on PhotoScissors
The result of auto clipping is low quality so you have to carry out manual editing to complete the process
Pixlr
This is a simple but yet powerful online photo editor that offers background removal services to ease the stress of finding an expert to do that. It's simple to use, fast, and reliable. To ensure the security of your files, Pixlr deletes all uploaded documents or images from its cloud within 24 hours of uploading.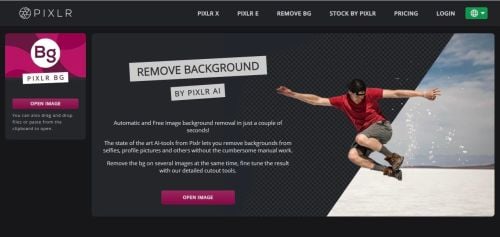 Pros
Pixlr is an online background removal website, you don't need to download it to use.
It has some Adobe Photoshop tools like the Magic Wand which is an often-used tool to mark the subject or background of the image.
The web layout is straightforward.
Cons
The speed of operations depends on the stability of your internet connection.
Lacks some basic editing features such as the refine wedge feature.
Too many notifications and ads on its web page.
Fotor Background Remover
Fotor Background Remover lets you remove the background from signature online with high quality and at a fast speed. Both amateurs and professionals are capable to use the program for their photo editing/erasing processes. It has a clean web layout which makes it easy for users to navigate around.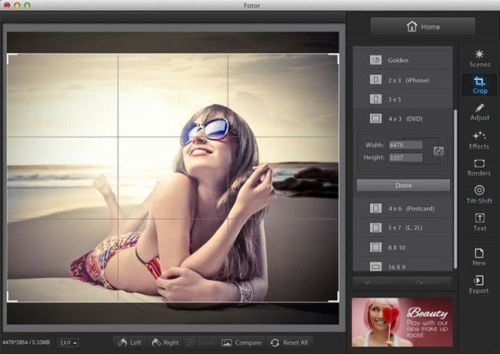 Pros
Removes background from images with zero quality loss.
Fotor Background Remover supports several image formats such as PNG, JPG, Web, and more.
You are allowed to preview your images before downloading them.
Cons
You need to subscribe to fully access all the features of the program.
This website only has the service of removing backgrounds from images.
It doesn't support the sharing of images directly on social media.
LunaPic
LunaPic is a good photo editing program with amazing features. This program lets you crop, trim, rotate, and add effects to images freely and quickly. Also, you can use it to remove backgrounds from images. It's accessible on all devices both PC and smartphones. LunaPic supports the direct sharing of images on social media channels like Facebook and Tumblr.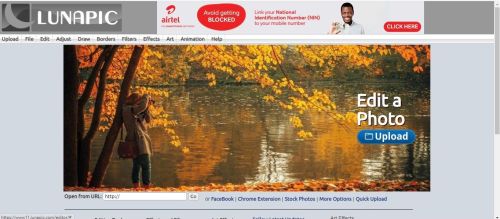 Pros
LunaPic has a smooth user interface.
LunaPic has a lot of editing features that you can use to make your photo looks great.
LunaPic can remove backgrounds from signature images.
Cons
LunaPic has a lot of ads when using it.
There is a limit to the size of files you can edit on the program.
The speed of operation is slow.
Slazzer
Slazzer is also an online photo editor on our list. It provides an automatic and free background removal service using complete AI tech. The program can also be used to create incredible web designs.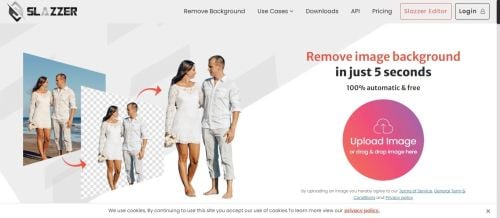 Pros
The AI algorithm of Slazzer is 100% effective
Slazzer is absolutely free to use
It's Creates transparent backgrounds with HD quality
Cons
Even when the internet connection is perfect, the speed of operation is still slow
The program has no hair touch up feature
Manual editing is usually returning low-quality results
Conclusion
Removing background from signatures shouldn't be a tricky task anymore as you now have the tutorial guide- 8 Helpful Methods to Remove Background from Signature. You can try any of the tools on the list. However, we recommend you to use FocoClipping to remove backgrounds from signatures since it can process quickly, conveniently, and free