How can I remove the background of my signature online?
There are a lot of tools present online to remove white background from signature but you need to be sure what tool are you choosing as the final quality of the image could vary. Here in this article, we are going to tell you about all the best methods and tools that are available. We have included top tools that produce the best final image. While making any proposal or contract we have to put up our signature on it, and the signature with background is really unprofessional, and you need not do it. So, check out every method and let us know what suits you best.
Part 1: How to Remove White Background from Signature in Word
In this section, we are going to know how we can remove the white background from the signature using MS-word. This process is quite lengthy so stay tuned and follow each article carefully so that you never make an error.
Guide to Remove White Background from Signature in Word
Step 1: Firstly, you need to open MS word on your computer. After that, insert your signature. You can also drag and drop your signature from your local drive to MS word.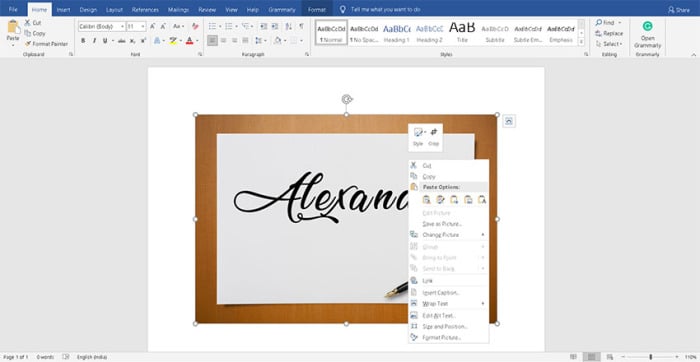 Step 2: Now, you have to select the image and right-click on it to see a drop-down menu.
Step 3: Select the crop option from it.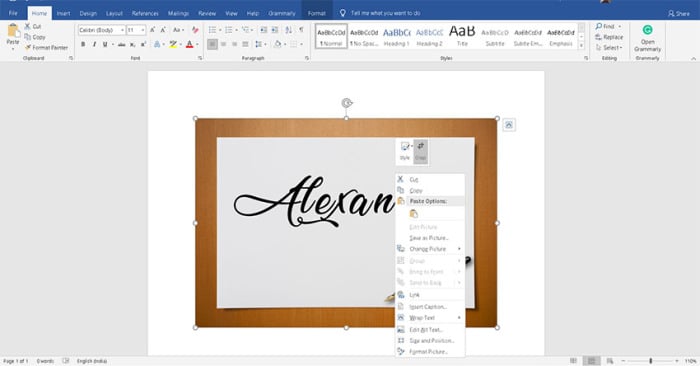 Step 4: After that, you will see the square to select the area you want to crop. Drag the square to make sure you cut down most of the unnecessary area of the picture as shown in the image.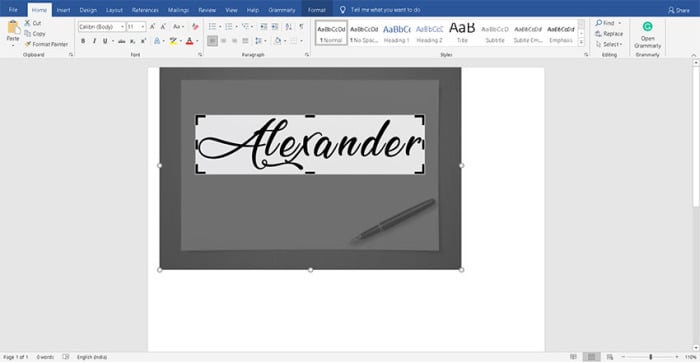 Step 5: Now, that you have cut down all the unnecessary areas of the signature, you will be mostly left with the signature.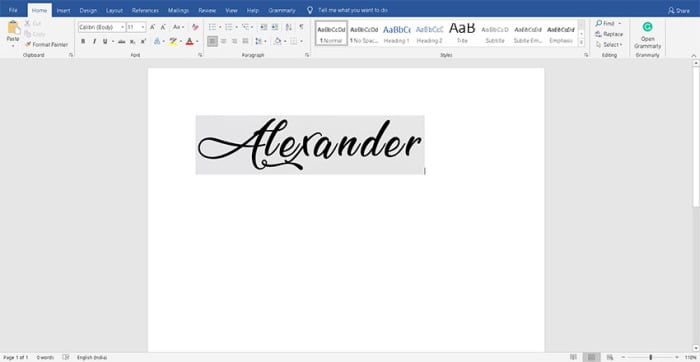 Step 6: Select the image, and in the menu bar of the MS word, go to the "format" menu. After that select brightness, and choose brightness as 30% or 40%.
Note: To make it even cleaner you can select sharpness 50%, brightness +40%, and contrast -40%.
Part 2: How to Remove White Background from Signature Online [Easiest]
Many a time we have to upload contracts, forms, or proposals with our real signature. But the most challenging part is to upload the signature without background. Uploading the signature with the background does not look cool and looks unprofessional. But not now, you don't need to end up searching the tool to remove the background of your signature. We have got you the tool called FocoClipping that is super-fast in removing the background of your signature. All you need to upload your signature. The tool will automatically detect the background using Artificial Intelligence and remove it right away.
Key Features of FocoClipping
Takes very little time to process image background removal.
Use this tool for free.
Using Smart AI to track is an important part of the image.
Use a manual editing panel to select the background of complex pictures.
Compatible with Windows and Mac OS.
Guide to Remove White Background from Signature Online by FocoClipping
Follow the guide down below to remove the white background from the signature online.
Step 1: Launch the Tool
Open the browser on your computer, and go to FocoClipping. Now upload the image you want to remove the background from your computer's local drive. You can also drag and drop the image to upload.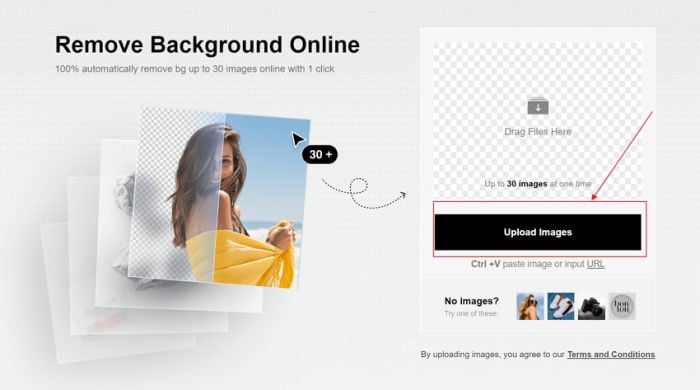 Step 2: Remove Background
Once you have successfully uploaded the image, you will be redirected to the editing panel of FocoClipping. Now with the help of "Smart AI," this online tool will detect the background of the image, and remove the same for you. This process might take few seconds but you'll see the clear signature without background on the other side of the window.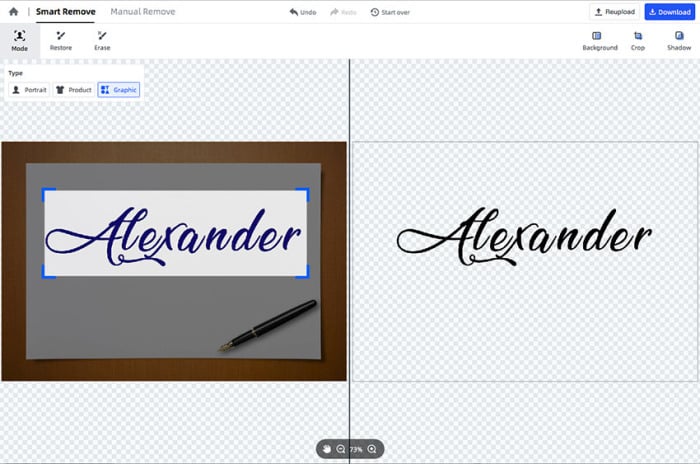 Step 3: Download Image
Click on the "Download" button followed by selecting PNG to download your signature in PNG format.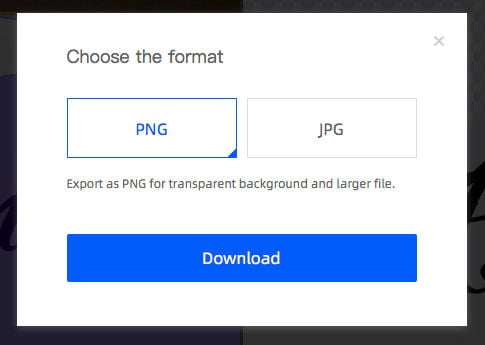 Part 3: [Related Resource]App to Remove White Background from Signature
Here are a couple of other apps that might be useful to you to remove the background of the signature. Let's explore them.
Recommended App to Remove White Background from Signature
Apowersoft Background Eraser (Android & iOS)
The number one app on our list is Apowersoft Background Eraser. This app can be used on both Android and iOS. So, you do not need to worry about the device you own. Whereas this app not only comes with automatic background removal but also you can use its manual background removal option. So, in case you need some sort of clearance in your signature you can do it use the manual tool.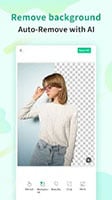 Most importantly you can find this app-on-App Store and Play Store.
Pros:
This app is very efficient.
It is free to use.
Cons:
It can be a little confusing for new users.
Pro KnockOut
Pro KnockOut is the tool for iOS users, using this tool you can remove the background of any image. But if you want to remove the background of the signature, this app is the best one you can have on your iPhone. Using its manual selecting tools such as a lasso, instant alpha, eraser, etc, you can remove the unwanted background of your Signature. Once your signature is cleared with its background you can save it in the PNG format on your Phone. You can buy its full version within the app.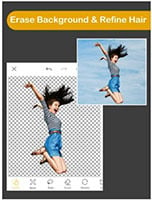 Find this app on theApp Store.
Pros:
This tool is a very good alternative to the tools present in the market.
It gives your precise result.
Cons:
This is a paid tool
Simple Background Changer
Here is another Android app for you. This app is super simple to use whereas the tool in this app makes your work super easy as well. With the help of features like auto, extract, and manual tools to erase the background, it is a no-brainer app, all you have to do is install, and use it. Most importantly its soothing effect is awesome; it can make the edges of your signature sharper that will look perfect when you download it. If you want to give this app a try, go ahead to Google Play Store to download and install it.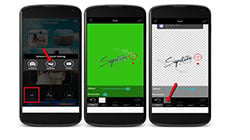 Pros:
Easy to use.
Give you a good final image.
Cons:
Old fashioned graphics
Conclusion
Hope you find this article useful. In this article, we have discussed how you can remove the background of your signature. You will find tons of online tools and it is really stressful to choose one, and as a result, we end up choosing the wrong tool in hassle and compromise with the quality. So, here you will find all the best recommendations for you to remove the background of your signature. Not only this, we bring you the top 3 apps on this list to do this job. Also, to be honest, the best choice you can make among them is the FocoClipping tool as it gives you a very crispy and precise image, and it is really simple to use. So, make sure you give it a try.