A brand logo is an integral part of any online business. Apart from giving your brand an online identity, it also makes it stand out in the crowd. This is the reason why business owners spend several hours designing the perfect logo for their brand. While designing a brand logo completely depends on your creativity, there are a few rules that you should remember to craft the best design.
One such rule is making the logo transparent. Why? Because you can use a transparent logo on any color scheme and it will still attract the user. This will give you the liberty to use your brand logo across different platforms, including your website and social media handles.
In this guide, we are going to share different methods on how to create a transparent logo. Read this guide and you'll be able to design a transparent logo without having to hire any professional designers.
Part 1: Online Tool to Create A Transparent Logo
One of the easiest ways to design a transparent logo is to use Canva. It's an online graphics designing platform that's tailored to help users create different types of designs such as banners, logos, social media posts, etc. While Canva is available for free as well, you'll have to sign up for its PRO plan if you want to make a logo transparent.
Here's the detailed step-by-step process on how to create a logo with transparent background in Canva.
Step 1 Go to Canva.com and create a new project. Choose the right dimensions for your logo to get started.
Step 2 Now, upload your logo to Canva's editing panel.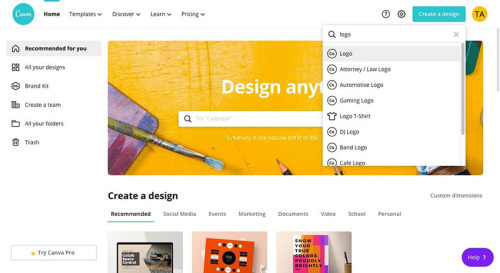 Step 3 Once the logo is uploaded, you can make the desired adjustments to its size and color before proceeding further. Then, select the background layer and click the "Delete" button to erase it.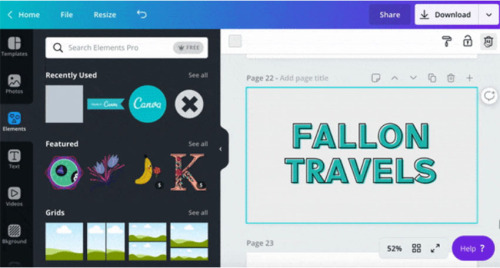 Step 4 Tap the "Download" button in the top-right corner and use the drop-down menu to select the output format as PNG. Also, make sure to check the "Transparent Background" option and click "Download" to save the image on your computer.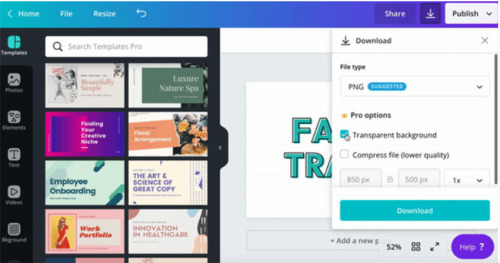 Part 2: Desktop Tool to Create a Transparent Logo
Using Adobe Photoshop is another effective way to make a logo transparent. It's a popular editing tool that's used by many professional designers to edit their pictures and create captivating designs. With Photoshop, you can follow different methods to create transparent logos.
However, it's worth noting that Adobe Photoshop has a steep learning curve. If you don't have worked with Photoshop before, you may struggle to create the desired transparent logo. In this case, it would be better to stick with one of the other two solutions.
Here's how to create a transparent logo in Adobe Photoshop.
Step 1 Launch Photoshop on your computer and click "File Open" to load the logo that you want to make transparent.
Step 2 Tap the "New Layer" button in the bottom-right corner to create a new layer. Make sure to place the new layer right beneath the original logo.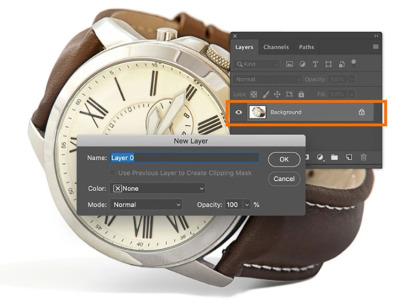 Step 3 Now, select the "Magic Wand" tool from the toolbar and use it to select the background. You'll have to simply mark the background and Photoshop's algorithm will automatically adjust the edges.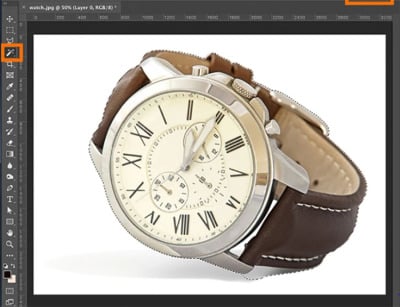 Step 4 Once you've successfully marked the background, press "Del" on your keyboard to delete the selection.
Step 5 In case there are any inner circles in your logo, you'll have to follow the same process again to remove their background as well.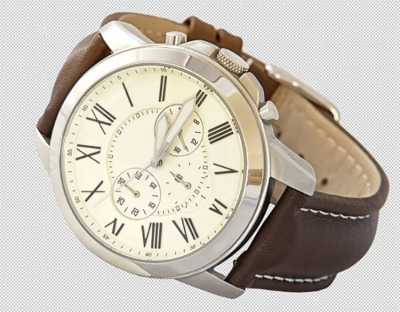 Step 6 Finally, click "File" Save As" to save the transparent logo on your PC. Make sure to choose the output format as PNG.
So, that's how you can create a transparent logo using Adobe Photoshop.
Part 3: [Relevant] How Can I Remove The White Background from My Logo
In case your logo only has a white background, you won't have to go through all the hassle of using Photoshop or Canva. FocoClipping, an online background remover, will help you erase the white background and make your logo transparent with one click.
The tool utilizes Smart-AI to automatically detect and remove the background from an image. This means you won't have to use any manual tools to select the edges. All you have to do is upload the logo and let FocoClippig's AI automatically erase the background.
FocoClipping also comes with a "Manual Mode" where you can manually mark the edges of your logo. This will be a great choice for people who have designed extremely complex logos with too many elements.
Once you have removed the white background, you can also use FocoClipping's editing panel to adjust different parameters such as opacity, sharpness, and even apply different filters to make the logo more appealing.
Key Features of Using FocoClipping to Create Transparent Logos
Remove background from a logo with one click.
Remove background for free.
Smart AI feature for precise edge detection.
Dedicated editing panel to enhance the overall quality of your logos.
Use Manual Mode to remove background from complex logos.
How to Create A Transparent Logo Using FocoClipping
Step 1 Open FocoClipping on your web browser and click "Upload Image" to upload the logo that you want to make transparent.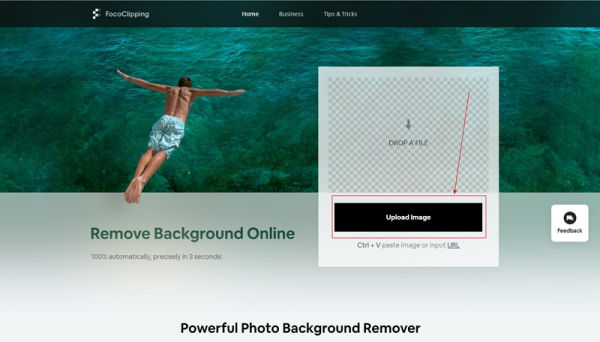 Step 2 After the image gets uploaded, FocoClipping will automatically start removing the logo. This process will only take a few seconds to complete.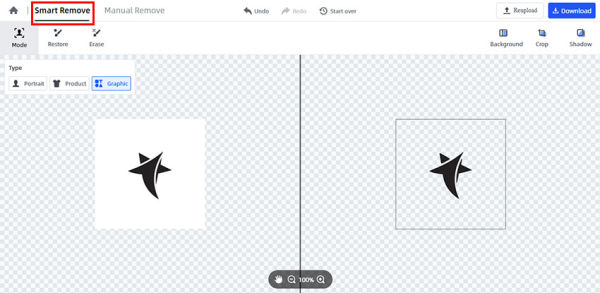 Step 3 You'll see the transparent logo on the right side of the screen. Finally, click "Download" to save the transparent version of the logo on your computer.
Conclusion
Whether you're designing a logo for your e-commerce store or the coffee shop, it'll be important to make it transparent. You can use a transparent logo anywhere on the Internet, irrespective of the color scheme. You can use any of the above-mentioned methods to create a transparent logo for your brand without any hassle. However, if you want to minimize your efforts, using FocoClipping will be the most reliable option. Being an AI-powered tool, FocoClipping will automatically remove the background from your logo.