How Can I Make Social Media Icons Transparent for My Own Website?
If you own a website, you must use it to drive more users to your social media handles. This will help you boost your overall online presence and establish your brand as an authority in the market. To do this, all you need to do is place different social media icons on your website and embed them with links to your social media handles. However, you can't directly upload icons on your website; it'll be crucial to make social media icons transparent background first.
Part 2: Why need to Make Social Media Icons with Transparent Background
To help you get the job done more quickly, we are going to share the best way to make transparent social media icons. So, without any further ado, let's get started.
Here are some of the reasons why you should make social media icons transparent before uploading them to your website.
Use With Any Color Scheme
When you have a transparent background, you'll have the liberty to use the icon anywhere you want, irrespective of the color scheme. A white (transparent) background won't damage the design of the website and will easily grab the user's attention.
Reduce File Size
Another potential benefit of making social media icons transparent background is that you can save the file in PNG format. And, since PNG files have a comparatively smaller file size, you won't have to further compress the icon to reduce its size. As a result, you'll be able to use high-quality social media icons on your website.
Embed In Your Videos
You can also integrate transparent social media icons at the end of your YouTube videos. The transparent background won't cover your video's content and you'll still be able to encourage people to follow your social media handles.
Part 2: How to Make Social Media Icons with Transparent Background [Fast & Easy]
So, now that you know how transparent social media icons can benefit your brand, let's check out how to make social media icons with transparent backgrounds. In general, you'll need a professional background remover to do the job. While there are different options to choose from, we recommend choosing FocoClipping. It's the best online background remover that'll automatically remove the background from your social media icons and give you a transparent image.
The tool has a Smart AI feature that automatically detects and removes the background from a picture. We have tested the tool for different pictures and it managed to recognize the background every time. In fact, the Smart AI feature is so advanced that you won't lose any important details from the foreground. The tool will separate the foreground from the backdrop and create a transparent image accordingly.
Another benefit of using FocoClipping is that it has a fully loaded editing panel that'll allow you to adjust different elements of an image. If you're working on a complex image, you can also switch to the "Manual Mode" to manually mark the subjects to achieve better results.
Key Features of Making Social Media Icons Transparent by FocoClipping
Remove background with a single click.
Precise edge detection ensures that the picture doesn't lose any valuable details.
Dedicated editing panel for advanced editing.
Manually remove the background from complex images.
Save pictures in PNG format directly on your PC.
How to Make Social Media Icons With PNG Transparent Background by FocoClipping
Step 1:Open FocoClipping on your web browser. Click "Upload Image" and choose the social media icon whose background you want to remove.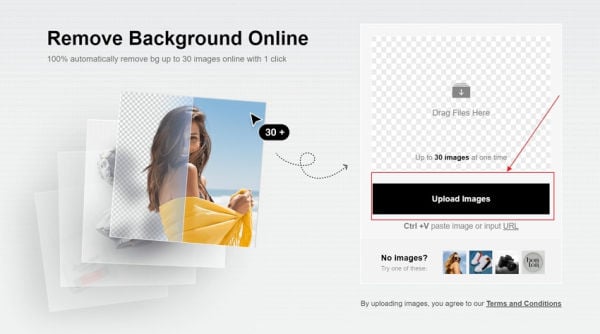 Step 2: Wait for the picture to get uploaded. As soon as the process completes, FocoClipping will automatically start removing the background and you'll see the transparent version of the icon on the right side of the screen.
Step 3:After you've removed the background, tap the "Download" button at the top-right corner to save the transparent icon on your computer.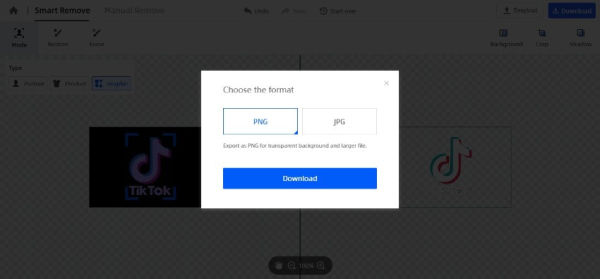 That's how quick it is to turn social media icons transparent using FocoClipping.
Part 3: How to Use Transparent Social Media Icons
After you have successfully created a transparent social media icon, the next step would be to use it on the desired platforms. Here are some of the most common ways to use transparent social media icons in your brand's favor.
First of all, upload these social media icons across all the web pages on your website. This way your website visitors will be able to follow you on social media easily.
If you run a YouTube channel, make sure to use the transparent social media icons as the watermark or place them at the end of the video. This will help you drive people from your YouTube channel to your social media handles and get more followers.
Finally, you can also use transparent icons on your custom landing pages. Apart from helping you get more conversions, this will also make it easier to spread brand awareness and reach your target customers.
Conclusion
So, that's how you can make social media icons transparent background and use them across different platforms to improve your overall online presence. If anything, using transparent icons will help you embed links to your social media handles across different platforms and get more followers without any effort.