A logo serves as the brand identity for your business. It can be used in different situations to put your brand out there in the market. For instance, if you sell merchandise online, you can stick the logo on all your products. You can also upload the logo on your official website to grab the visitor's attention. To put it in simple words, a logo will give an identity to your brand and make it easier to stand out in the crowd.
However, if you want to make an extremely appealing logo, it'll be important to keep it transparent. Why? Because, when you'll make logo transparent, you'll be able to use it everywhere, irrespective of the color scheme. Transparent logos go well with every color, which means you can use them on your website, merchandise, and even different documents without worrying about how they'll look.
Read this guide to understand how to create a transparent logo for your brand without any hassle.
Part 1: The Most Effective Way to Make Logo Transparent
When it comes to designing a transparent logo, you'll need a dedicated editing tool to get the job done. Of course, you can also use advanced software like Adobe Photoshop for this task, but we all know that editing a picture on Photoshop is quite time-consuming.
If you're looking for a simpler solution, we recommend FocoClipping, an online editing tool that'll help you make a logo transparent within seconds. Unlike Photoshop, you won't have to manually remove the background from the logo. With an Advanced API, FocoClipping will automatically identify and remove the background without affecting any details of the logo itself. With FocoClipping, all you have to do is upload the logo to the website and let its API handle everything else.
Key Features of Make Logo Transparent by FocoClipping
Remove background from the logo with a single click.
Precise edge detection to savor every single detail of the logo.
Manual background removal for users who want advanced editing options to further enhance the quality of the logo.
Create transparent logos for free.
Control different elements of a logo such as opacity and sharpness to make it look more appealing.
So, if you're also ready to create a transparent logo with minimal effort, here's the step-by-step process of using FocoClipping to do the job.
Step 1: Upload the desired image to the Fococlipping platform
First of all, go to FocoClipping and click "Upload" to upload the logo whose background you want to remove. You can also directly drag-drop an image or upload it by pasting its URL.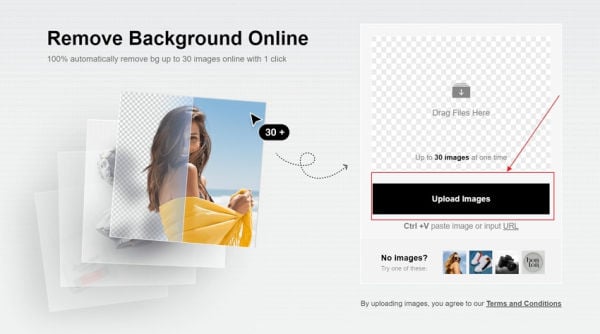 Step 2: Get started with removing background from a logo using Smart Remove
After the image is successfully uploaded, you'll be navigated to FocoClipping's editing panel. By default, the tool will use the "Smart Remove" feature to automatically remove the background from the logo and make it transparent. If you want the best results, make sure to identify the type of the image by choosing the right option, i.e., Portrait, Product, or Graphics.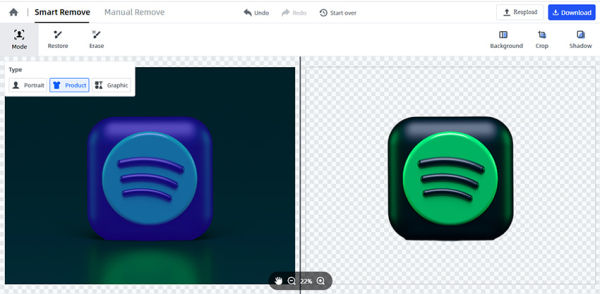 Step 3 Download the processed image
Once you're happy with the results, simply tap the "Download" button in the top-right corner to save the transparent logo on your PC.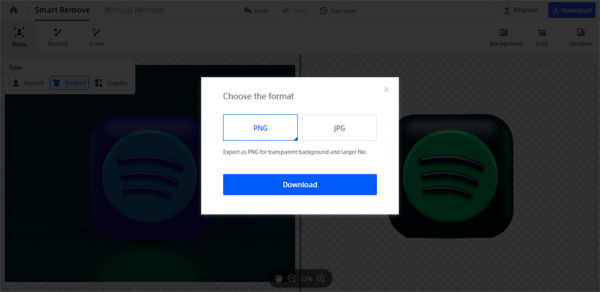 So, that's how efficient and quick it is to create a transparent logo online using FocoClipping Background Remover.
Part 2: Make Logo Transparent by Kapwing
Another way to create transparent logos is to use Kapwing. It's a fully functional online photo editing tool that comes with a wide variety of features to edit images. While Kapwing does a great job while removing background from a logo, it's safe to say that the entire process is time-consuming. Unlike FocoClipping, it does not have an automatic background removal option, which means you'll have to manually detect edges to make the logo transparent.
Guide to Make Transparent Logo Online by Kapwing Photo Editing Tool
Step 1 Go to Kapwing and tap the "Click to Upload" option to upload an image from your PC's File Explorer.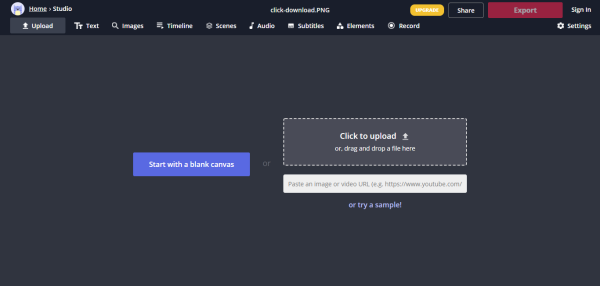 Step 2 Once the picture is successfully uploaded, tap the "Erase" button and make sure to select the "Magic Wand Tool" as well. At this point, you'll be able to select the background and separate it from the logo. Finally, tap the "Remove Pixels" button to eradicate the selected background from the image.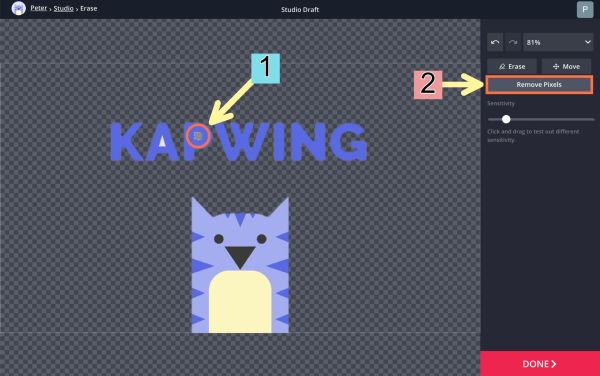 Step 3 - Now, click the "Download" button to save the transparent logo on your PC.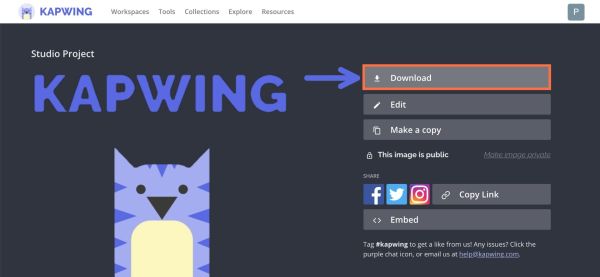 Part 3: Other Helpful Tools to Make Logo Transparent Online
Apart from the above two methods, there are several other online tools that'll help you create transparent logos for your business in no time. These tools are a suitable option for people who want to create logos from scratch. Let's quickly take a look at some of these tools so that you can choose the best option as per your requirements.
Brand Crowd
Price: $15/month for Premium Package, $45 for Standard Package (One-Time Payment)
If you don't have any ideas about how your brand's logo should look, BrandCrowd is the right tool to get started. It's an online logo maker that has thousands of templates. Simply enter your business name and BrandCrowd will display different options to choose from. If you find any of these logos appealing, you'll be able to download them by paying a monthly subscription of $15.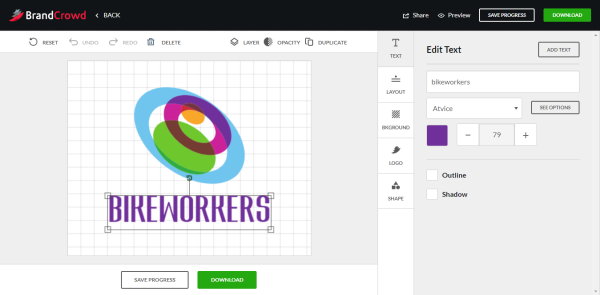 Pros:
Create logos from scratch
Built-in templates to find the best design for your logo
Advanced editing panel to tweak the overall design of the logo
Cons:
As compared to other logo makers, BrandCrowd is a bit expensive
It's not an AI-powered solution that'll remove backgrounds from existing logos
You can only edit your logo multiple times if you sign up for the Premium subscription
Online PNG Tools
Price: Free
Online PNG Tool is yet another free transparent logo maker that'll allow you to create a transparent logo online. Unlike BrandCrowd, you won't be able to create a logo from scratch, but OnlinePNGTools will help you remove backgrounds from existing logos. And, since it's available for free, you won't have to pay anything to get a transparent logo for your brand.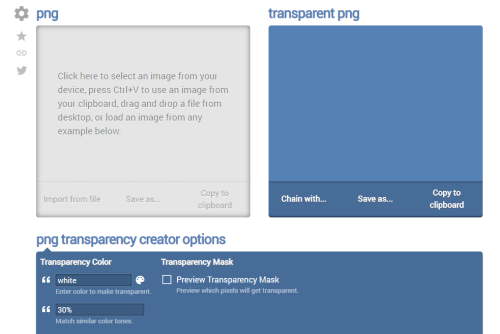 Pros:
Create transparent logos for free
One-click solution to remove background from a logo
Perfect choice for logos with a solid background
Cons:
Its edge detection isn't as reliable as other transparent logo makers
Doesn't have an editing panel to control different elements of the logo
It might not remove background from JPEGs precisely
Conclusion
It's no surprise that a logo is an important part of any brand, especially in the current digital era where everything is online. But, you can't just use any logo for your brand. It should be appealing and more importantly transparent so that you can use it anywhere easily. Use the above-mentioned tools to create a transparent logo online and establish a strong brand identity for your business.