How do I remove the background from a logo?
Want to impress your customers with an impressive logo? Well, you can try some super cool background removal apps to do it. In this article, we've got a list of logo background remover apps that can help you with background removal!
Part 1: The Best Logo Background Remover to Try Out
Before we bring you a list of logo background removal apps, we'd like to introduce you to the most recommended app for background removal during logo designing that you must try. FocoClipping is a brand-new app to remove the background when designing your logo! This online tool is super easy to use and gets background removal tasks done within a few seconds. Try FocoClipping! You'll definitely enjoy working with this app! It makes your work fun.
Key Features of FocoClipping Logo Background Remover
One-click background remover: remove the background from a logo and make it attractive with a single click.
Clever AI-based background removal: AI-powered background remover. The intelligent system auto-selects the logo and removes the background.
Design attractive logos: the one-stop shop for logo designing! Head straight to FocoClipping for background removal!
Bulk image remover-support online batch remover service up to 30 images at one time.
Free download for the standard image cut out.
Guide to Remove Logo Background by FocoClipping
Step 1: Firstly, you need to go to FocoClipping's official website. Then, you'll find an "Upload Image." button You need to click on this.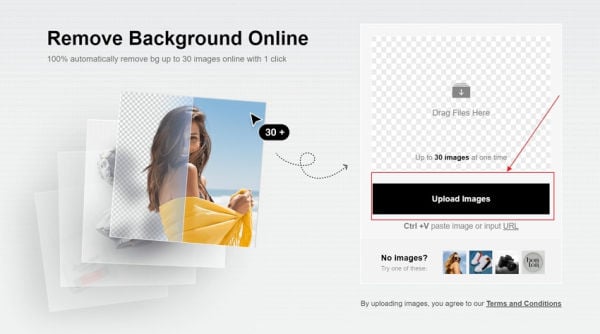 Step 2: Select the image or logo you want to use. Once you have selected it, this AI-based tool will automatically remove the background from the image.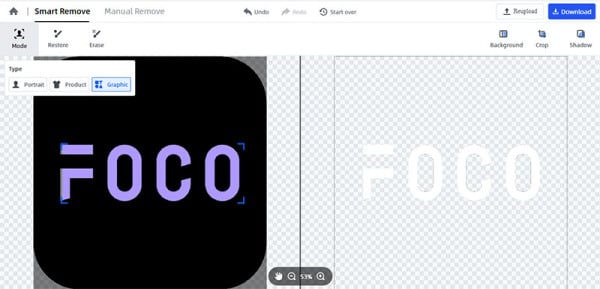 Step3: Then, click "Download" and choose the format you want, and you are done!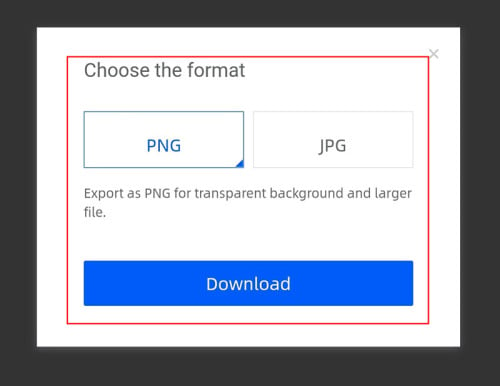 Part 2: 9 Other Logo Background Removers to Try
Want to try out different apps for background removal? Here are 9 more logo background remover apps and software that you could use to make attractive logos! Let's check each one of them.
Slazzer is an online logo background remover app that could satisfy all your background removal needs. The online version is easy to use and is compatible with Chrome and Safari.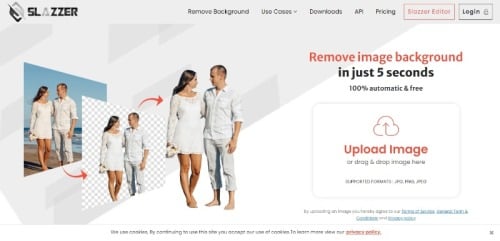 Price: You can edit a few samples for free, but you still need to pay after that.
Platform: All platforms
Pros:
Remove the background within a few seconds.
It allows you to edit a few images for free.
It automatically removes the background.
Cons:
The credit system of the software is difficult to understand.
The software is slightly expensive.
The software is not managed by any well-known developer.
RemoveBG is the next online background remover on the list. This online software is convenient, has an easy-to-use interface, and allows you to perform background removal within a few seconds!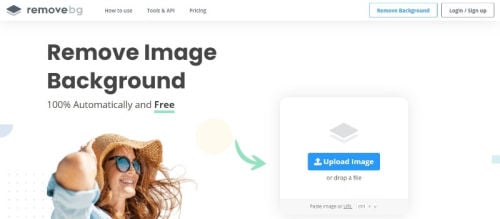 Price: 1 credit for a free account. Monthly subscription fees start from $8.14 to $365.51.
Platform: All platforms
Pros:
The quality is good. The photo's quality won't change.
The user interface is easy to follow!
It removes the background automatically.
Cons:
The software allows you to try only 50 previews.
You need to pay after 50 previews to use the software.
You can pay as per image or with a monthly subscription.
The credit system on the online software is complicated and difficult to understand.
Photoscissors is an online platform that mainly focuses on providing quality background removal services.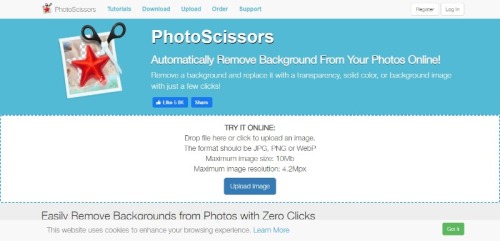 Price: Free
Platform: All platforms
Pros:
It allows you to upload images in any format.
You don't need to click any buttons after uploading the image!
The background removal is highly precise.
Cons:
The maximum image size is 10 Mb. The online software can't process images beyond that size.
The image upload must not exceed 4.2 megapixels.
Photoscissors is a paid software and you need to pay a lot to use it.
Background Burner is another logo background remover software. It is quick at removing the background from your logo. and you can change to any background you want after the background has been removed!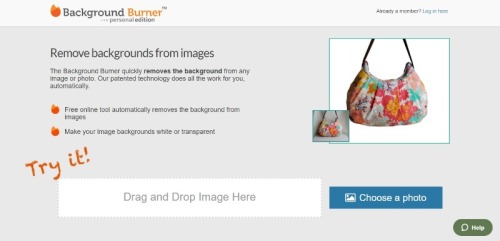 Price: Free
Platform: All platforms
Pros:
It is available to use online.
The software is free.
Cons:
There is a noticeable loss in the image quality, and it isn't satisfactory.
The software was not developed by any well-known developer. So, your data might not be in secure hands.
In order to edit images on the software, you need to create an account on the website.
Adobe Spark is a famous app powered by the famous tech company Adobe. Almost everyone uses Adobe software or at least hears about it.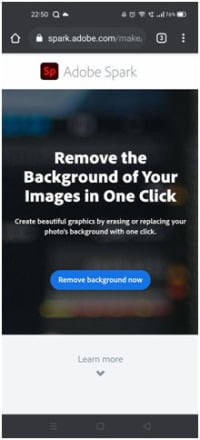 Price: Free
Platform: Android and iOS
Pros:
You can use your own background after having the background removed.
There are some other editing functions available.
Has a wide variety of templates available on this app.
Cons:
The app does not have a web version.
There are several in-app purchases in the software.
Background Eraser is a mobile app that is available on both the Google Play Store and the App Store! The app is one of the most trusted ones, and here are its pros and cons.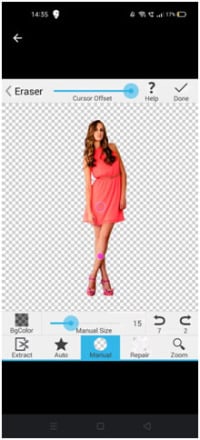 Price: Free
Platform: Android and iOS
Pros:
It works on both iOS and Android!
This app has an intuitive interface that is simple to use, even for a beginner.
Auto mode helps you to remove the background automatically.
Cons:
There are some ads that may pop up while using this app.
You need to make an in-app purchase for the app to be ad-free.
It occupies space on your phone.
This is an app from the same developer, Kaleido AI, as the online software of remove.bg. Both the online version and the app have a similar function.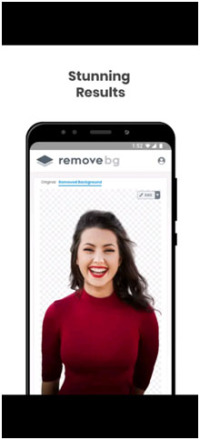 Price: Free
Platform: Android
Pros:
The app is available for absolutely free.
The app was developed by a trusted company.
The user interface of the app is easy to follow.
Cons:
The app is only available on the Google Play Store for Android users.
The app doesn't support high-resolution images. So, there will be a compromise on the image quality.
Users often come across bugs in the app, which can cause inconvenience.
The Gimp is a well-known piece of desktop software. Similar to Photoshop, it can remove the background from images within minutes.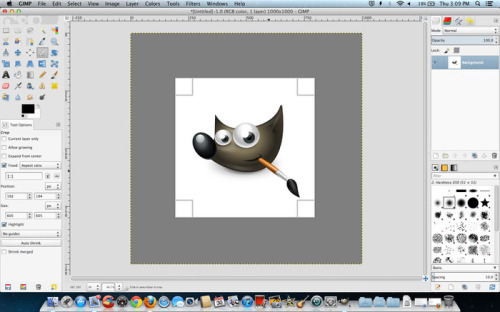 Price: Free
Platform: Windows, Mac, and Linux
Pros:
This software is simple to use and requires no technical knowledge.
This software has several cool backgrounds to use on this desktop software.
The auto-select feature can select the object and remove the background automatically.
This software is available on Windows, Mac OS, and even Linux.
Cons:
Downloading the software could be slightly complex for beginners.
The software occupies space in your system.
Lazpint is a piece of software that allows you to change the background of an image. In this software, you'll find a lot of different colorful background options for you to choose from.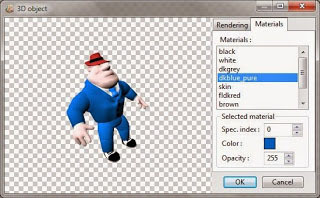 Price: Free
Platform: Windows, Linux, Mac, Rpi, FreeBSD
Pros:
There are several other editing tools.
There is a catalog of background choices to choose from.
The software is simple to use.
Cons:
The software isn't very well known and is relatively new.
The software is mainly focused on image editing and not logo background removal.
Part 3: Helpful Tips for Using Logo Background Remover
Choose the one that has an auto-select function. It makes the result look cleaner.
Always save your work before leaving your device. This could avoid the loss of your work on the image.
Consider trying different background remover apps or websites until you find one that suits your needs best as they are designed for different purposes.
The bulk background remover is worth a shot if you have a lot of logos to work on. It helps improve your workflow and saves you a lot of time
Choose one using AI technology to ensure the logo's accuracy before posting it online.
Conclusion
So, we've run through various background removal apps. All these apps are very useful. However, among all the apps and software we've come across today, FocoClipping is the best one, and we highly recommend you use it for your background removal tasks. It can neatly remove the background from images and allow you to change to a customized background, which can be very helpful.