What are the best websites to build an online store?-Quora
With the eCommerce industry leading the retail market, many merchants are looking forward to launching their own online stores. With an eCommerce store, merchants have the power to attract more customers and grow their overall sales.
Not to mention, building an online store also gives businesses a competitive advantage in the market. If you're also looking to build an online store, this guide is for you. In today's article, we have compiled a list of different websites for online store development. With these eCommerce website builders, you'll be able to construct an online shop from scratch, list your products, and start selling to a wider audience.
Part 1: What is the Best Online Store Website?
Now, before we dive deeper and analyze tools that'll help you build an online shop, let's first take a look at the basic key features of an online store. If you are an avid online shopper, you may already know that Amazon is probably the most popular eCommerce venture. It is the best example of a website for an online store. These features mainly include:
Quick Navigation
If you want to deliver a user-friendly shopping experience to the customers, optimize your website's navigation. The general thumb rule says that it should not take more than 3 clicks for a shopper to reach the desired product page. An easy way to achieve this goal would be to add a dedicated navigation bar and link all the popular categories (subcategories) here.
Security
Despite advanced security measures, cybercrimes are growing rapidly and eCommerce websites are the primary target of many hackers as they involve monetary transactions. Whether you're building a single page or a large-scale eCommerce website, prioritizing user security should be your primary objective, especially if you want to build a loyal audience. To build strong security on the website, you need an SSL certificate. For eCommerce, we would suggest a wildcard SSL certificate as eCommerce carries many subdomains and wildcard can secure the first level of the subdomain. A site owner can find a cheap price to purchase a wildcard SSL certificate.
Fast Checkout
Another feature that'll help you build a user-friendly eCommerce store is quick checkout. It's worth understanding that an average user doesn't have the time to wait for several minutes to place an order. Unnecessary steps during the checkout process will tire the customers and eventually end up abandoning their shopping carts.
Mobile-Friendly Design
As of today, the majority of eCommerce sales come from smartphones. It means if you want to maximize your online store's sales, it would be necessary to optimize it for mobile users. To do this, you can choose a responsive theme that'll automatically adjust the website's layout according to the user's screen size.
Part 2: Best 12 Website Builders Recommendations to Build Online Store
Now that you know the best eCommerce development practices, here's a list of the best website for online stores can use to build a personalized online shop.
FocoClipping
Even though it's not a dedicated website builder, FocoClipping is the most reliable tool to help you in your eCommerce journey. Considering the significance of removing background from product pictures, especially if you want to build visually engaging product pages, FocoClipping proves to be extremely beneficial. The AI support can automatically detect and remove the background from any image.
Here are some of the additional key features of FocoClipping that make it the most reliable background remover for eCommerce entrepreneurs.
Features of FocoClipping Shopify helper
Remove online store product image background with a single click.
Bulk image remover can process up to 30 images in one go.
Remove product background from complex pictures using the built-in manual mode.
Change image background with solid colors or custom backgrounds from your library.
Output up to 5000x5000 pix HD quality cutout images.
Guide to Remove Background From Product Pictures for Online Stores Using FocoClipping
Step 1: Upload the Photo
Open fococlipping.com on your web browser and tap the "Upload Images" button. From the file explorer window, choose the pictures you want to upload.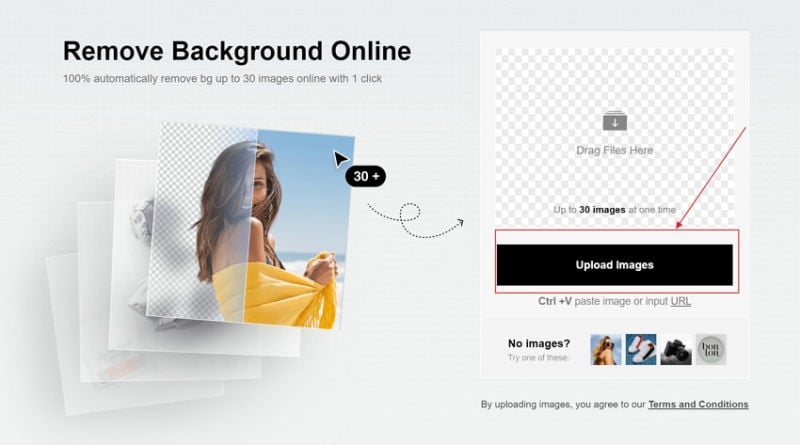 Step 2: Remove the Background
After you have successfully uploaded the pictures, you'll be prompted to the editing panel. Here the tool will automatically start removing the background. Be patient as this process may take a few minutes to complete.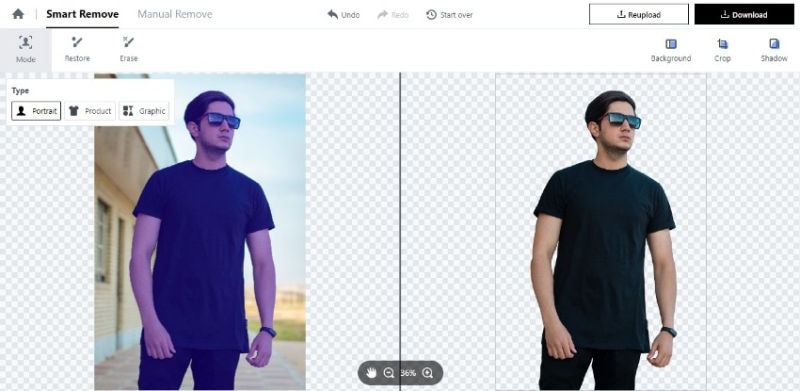 Step 3: Add Background
Once the background is removed, you'll see the final transparent version of the picture on the right side of the screen. If you're not happy with the results, you can also switch to the "Background" option and manually add the background to your image and make it better.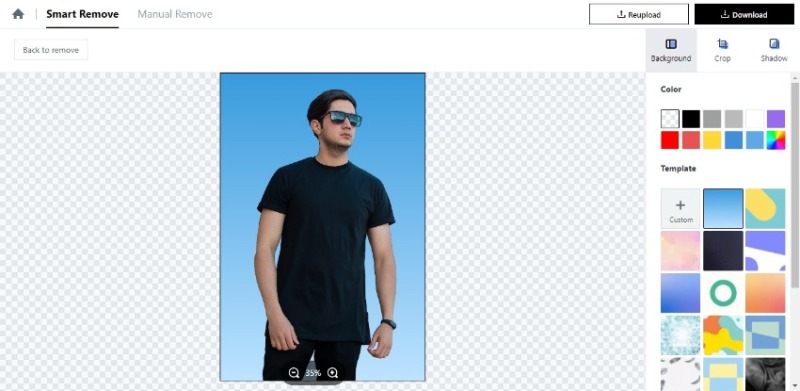 Step 4: Download the Photo
After you have successfully removed the background, simply tap the"Download" button at the top-right corner to save the transparent version of the image on your system.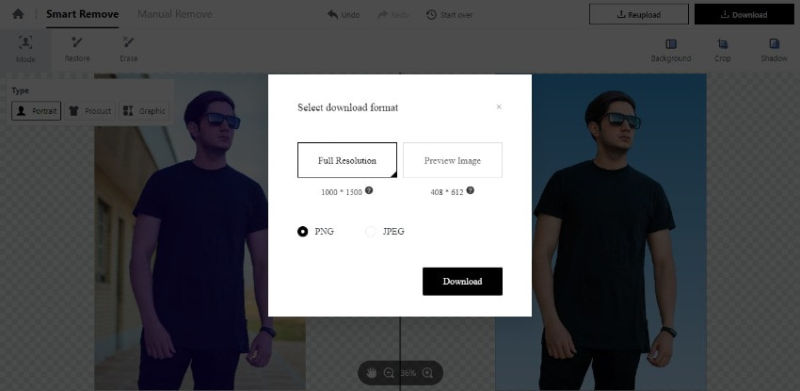 Shopify
Shopify is a plug-and-play eCommerce website builder that allows merchants to set up their online shops and start selling products right away. One of the most significant advantages of choosing Shopify is its beginner-friendly design.
Thanks to its drag-drop functionality, anyone can build an online store and start selling products. When it comes to designing, Shopify offers more than 100 free and paid themes that you can integrate into your online store with a single click. And, since all these themes offer complete customization support, you can deliver a personalized shopping experience to the customers.
Key Features:
Custom packages that cater to varying business requirements of merchants
The basic plan starts from as low as $29 per month, making Shopify one of the most affordable eCommerce platforms.
24/7 live chat support with customer care executives
Wix
Wix is another popular website builder out there. Even though the tool isn't specifically targeted toward eCommerce ventures, merchants can still use it to set up their online shops.
The company has launched a dedicated eCommerce platform - known as WixCommerce where retailers will find all the necessary tools to create and customize their online shops. It offers thousands of ready-to-use templates that you can directly integrate into your online store and customize according to your customer preferences.

Key Features:
Simplified pricing makes it an ideal solution for eCommerce startups
Easy Abandoned cart recovery
Tickets and event management
Magento
Magento is an open-source eCommerce builder that enables merchants to build enterprise-level online stores. It has been one of the most popular eCommerce platforms since 2007. Magento's open-source nature gives developers the complete liberty to build personalized eCommerce stores that cater to specific business requirements.
However, unlike any other website for online stores, Magento's learning curve is relatively steeper. If you choose Magento as your website's eCommerce platform, you'll have to hire a dedicated team of Magento developers who are familiar with the tool and can use it to develop personalized online stores.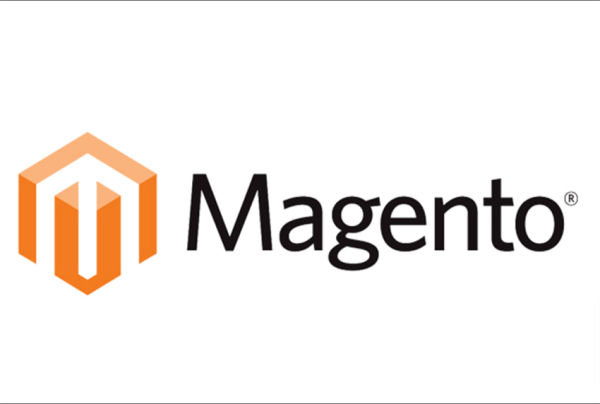 Key Features:
Magento is open-source
As compared to other available options, Magento offers better customization support
An avid and continuously growing development community
BigCommerce
BigCommerce is an eCommerce platform that's ideal for B2B businesses, thanks to its extensive list of features such as Bulk pricing, customer management, and quote management. If you want to create a multi-channel online store and sell across multiple platforms such as Facebook, Instagram, Pinterest, and Google Shopping. This will help you create multiple revenue channels for your business and grow your brand more effectively.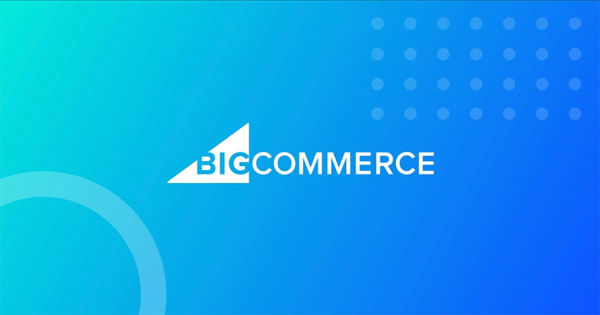 Key Features:
An intuitive eCommerce platform with drag-drop functionality
Ideal for enterprise-level and B2B eCommerce businesses
Enables merchants to utilize multi-channel to drive maximum revenue
Squarespace
Squarespace is a beginner-friendly website builder with a built-in eCommerce builder. It offers dozens of user-friendly template designs that allow merchants to devise visually engaging online shops for their retail business. The biggest USP of Squarespace is its built support for SEO. This means after you've successfully designed your eCommerce store, you can further optimize its elements to unlock better search engine rankings.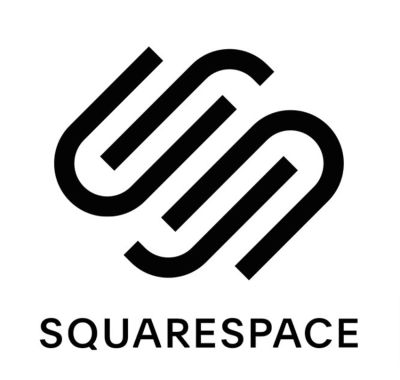 Key Features:
Push content to social media with one click
Visually appealing designs and templates
Drag-drop functionality makes Squarespace beginner-friendly
Weebly
Weebly is one of the most reliable website builders with dozens of free and paid templates for eCommerce business owners. Weebly is an ideal choice for business owners who want to manage their eCommerce stores on their own and are looking for a platform that requires minimal maintenance. However, it's worth noting that Weebly is not an ideal choice for large-scale eCommerce stores as you won't be able to sell thousands of products in your store.

Key Features:
Weebly is a reliable choice for small-scale eCommerce startups
Integrated Support for Square POS
You can get started with Weebly's eCommerce website builder for free
3D Cart
3DCart is a simple and easy-to-use shopping cart that merchants can use to kickstart their eCommerce journey. Even though you won't find any fascinating features like the ones available in other eCommerce platforms such as Shopify, Magento, or Wix, 3DCart is still a reliable option for small-scale eCommerce startups. With features like mobile responsiveness and comprehensive sales reporting, it'll be relatively easier to manage your eCommerce business using the 3D cart.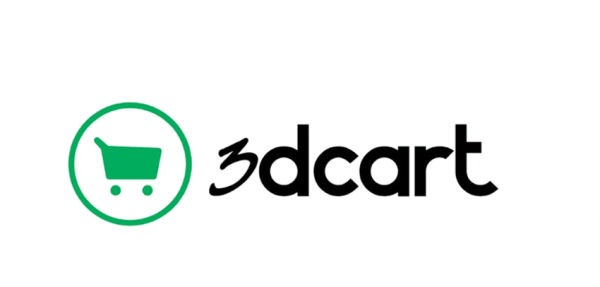 Key Features:
100+ Mobile-friendly templates
Quick integrations across all social media handles
Multiple Payment options
GoDaddy
Even though GoDaddy is primarily renowned for being a full-scale website builder and domain name provider, merchants can still use it to set up online shops. Its built-in AI support makes eCommerce building a hassle-free task as it reduces the overall development period. Based on your business details, Go Daddy will automatically set up an online shop from scratch and help you deliver a customized shopping experience to the customers.

Key Features:
An all-in-one website for online store development
Multi-payment support including Google Pay, Credit Cards, and Venmo
Quick sales and inventory management ensure ease-of-use
WooCommerce
WooCommerce is an open-source eCommerce platform for merchants who are already running their websites on WordPress. If you don't know this already, WooCommerce is not particularly an independent website builder. Instead, it is available as an extension for WordPress that'll turn your conventional WordPress editor into a comprehensive eCommerce website builder. It comes with an extensive list of features that'll make your eCommerce journey much smoother.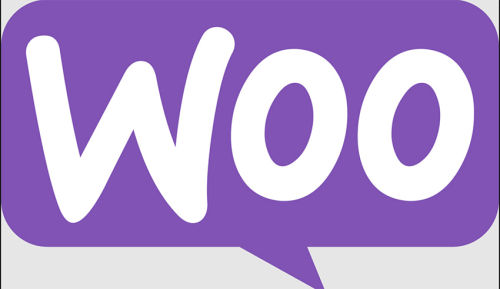 Key Features:
WooCommerce is a reliable option for merchants who want to set up their online shops using WordPress
Mobile-friendly support ensures a user-centric sales experience across all devices
Like WordPress, WooCommerce is completely open-source in nature
Zyro
Zyro is one of the relatively new eCommerce platforms that's still undergoing continuous development. However, it's a reliable choice for small-scale eCommerce startups who want to set up their online shop at a minimal upfront cost. Zyro comes with an easy-to-navigate editor with a plethora of features to make eCommerce app development much more convenient for merchants. However, keep in mind that you won't find any extensive list of features like you would in any other full-scale eCommerce platform.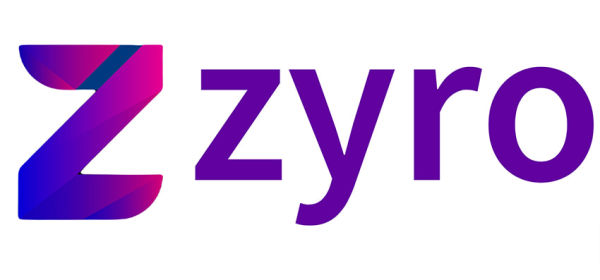 Key Features:
Zyro is beginner-friendly
Integration with POS systems for quick upselling
Easy-to-use and beginner-friendly
Selz
Selz is another beginner-friendly eCommerce platform that's only reliable for small-scale eCommerce ventures. However, it comes with all the necessary features to kickstart one's eCommerce startup and start selling products to a global audience. With features like SSL certification and multi-payment support, you can construct a highly secure eCommerce shop using Selz in no time.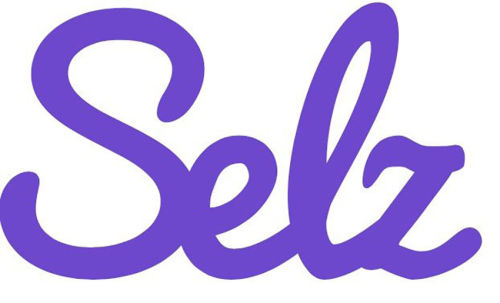 Key Features:
Drag-Drop website builder
Built-in blogging support to build a search engine-friendly online store
Real-time sales analytics support
Part 3: 4 Tips for Building Online Stores
Now, while building your online stores, there are certain tips and tricks that you can keep in mind to avoid extra time and effort and eventually, speed up your process. Here is a list of such tips.
Tip 1: Avoid Too Fancy stuff
Yes, you must avoid too much fancy stuff on your website page as they are a distraction for the user. In an Online store, a Product must be the highlight of the page. But making use of much fancy design on your webpage will make the user distracted and eventually, lead to low sales.
Tip 2: To The Point Information
When it comes to the product listing, you must not focus on writing down so very promotional content. Keep the content of the product clear and concise, in other words to the point. What your product is, what it does and how it can benefit the user. That's it! No marketing drama is needed.
Tip 3: High-Quality Images
Images are a crucial aspect of the sales funnel. The majority of the time, the user finalizes whether he/she should buy the product or not by viewing the images of the product. Therefore, you must shoot high-quality images of products and put them on a white or any other solid background where the product can be highlighted the most.
For this, you can make use of the aforementioned tool FocoClipping which will help you to efficiently remove unwanted backgrounds from your product images (multiple images) and put them on a solid background (be it white or any other preferred color) in just a single click.
Tip 4: Speed of your Online Website Store
Speed is one of the most important aspects of online sales as you may lose users if your website does not load quickly. Reportedly, an average user only waits for 3-5 seconds for your website to load. Else, the user loses interest in your site and moves to other stores.
Conclusion
In 2022, setting up an online store and selling products to the target market is the only way for retailers to keep up with the ever-evolving trend of eCommerce development. Whether you run a small-scale retail store or a multi-store chain, an eCommerce store will give you the ability to grow your sales and get more customers. Of course, if you want to achieve this goal, it would be crucial to build a sales-driven online store that caters to the primary objectives of your shoppers. To do this, use tools like FocoClipping as they'll help you build visually engaging product pages using transparent pictures.