How would I develop an eCommerce website?
With the average number of internet users increasing with each passing day, people are becoming more conscious of growing their online presence. Many retail businesses are now trying to expand their business by starting an eCommerce website. People now prefer to order everything including groceries and clothes from various online stores. According to recent statistics, 43% of the total population prefers to research different products on eCommerce websites before making any purchase. In this case, retail offline businesses are facing a lot of issues.
Making an eCommerce website is very helpful for retailers to boost their customer experience and earn positive feedback. You can either choose to build your website with WordPress or get help from any professional to get a customized website as per your product requirements. Read further to get detailed information related to building an eCommerce website successfully.
Part 1: How to Build an eCommerce Website Successfully
Building an eCommerce website is very helpful to enhance your online business experience. It helps generate potential leads across the world and create an online presence. As a result, this is beneficial for strengthening the brand and creating brand awareness. Many online platforms like Shopify have made their entry into the market to help you out with the complexities of creating an eCommerce website.
Tutorial to Build Ecommerce Site
Step 1: Choose an eCommerce platform as per the needs
Choosing the right eCommerce platform is the basic and first step to starting an eCommerce website or an online store. It can be either hosted platform, a self-hosted platform, or a hybrid platform. Hosted platforms are one of the most common choices for all the new start-ups and retailers as they offer easy-to-use tools and templates. These include websites like Shopify. On the other hand, self-hosted programs run on your server to provide more customizable features. These platforms need technical know-how. Moreover, you can also choose to create your personalized website to get more customizable options as per your product needs. However, it is a bit more expensive as it requires professional developers and website designers.
Step 2: Purchase Domain Name
Purchasing a domain name is necessary to make your online store live. You can easily purchase a domain name from websites like GoDaddy. However, hosted eCommerce stores like Shopify also provide domain names to people who don't have technical know-how about web hosting. You can easily get a domain name within a range of $9 - $15. Make sure to keep the following things in mind while setting a domain name:
Don't use complex spellings your domain name should be easy to spell.
Don't use generic names; the users might get confused.
Don't pick a lengthy name; the users might find it difficult to remember.
Further, refer to the following simple steps to set up your eCommerce store on hosted platforms like Shopify which can be considered one of the best platforms to build an eCommerce website.
Step 3: Create Shopify Account
Create an account on shopify.com by signing up and filling in all the required details like the name of your store, contact details, address, etc. You can also opt for a 14-days free trial.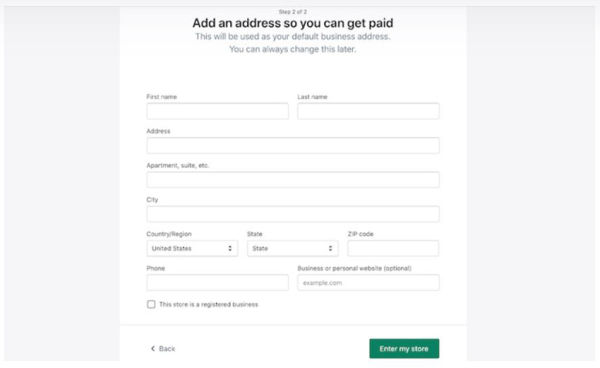 Step 4: Set up Online Store on Shopify
After creating an official account on Shopify, it will automatically redirect to the admin dashboard. Now, you can see your home screen and the different features of your eCommerce store.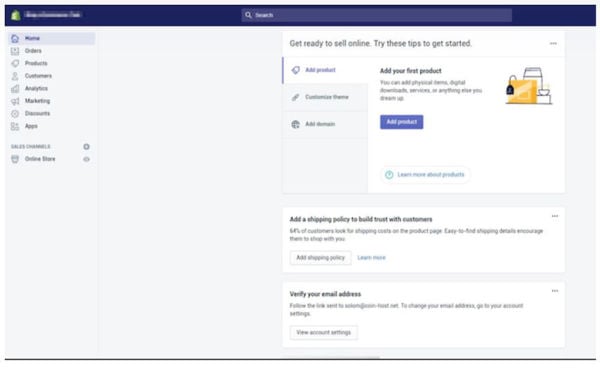 Step 5: Pick a Perfect Theme
Shopify has a vast collection of different themes. You can pick any of them that best suits your product requirements. A perfect and out-of-the-box theme can help you attract potential customers easily.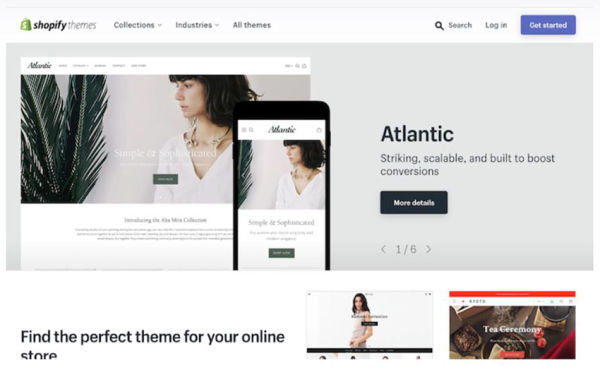 Step 6: Personalize and Customize Settings
After choosing a theme for your online store, you can move forward to customizing the settings. Now, you can personalize your settings and set payment and shipping options. You can also test all the features of your online store at this stage.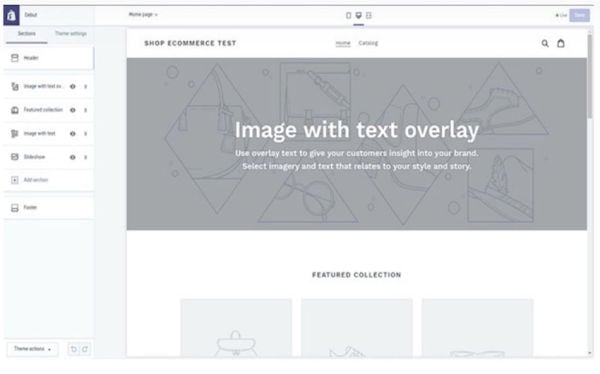 Step 7: List Your Products
Now, it's time to add and list your products through the left side panel of your home screen. It allows you to add multiple products with a detailed product description. You can also add high-quality product images to showcase your products.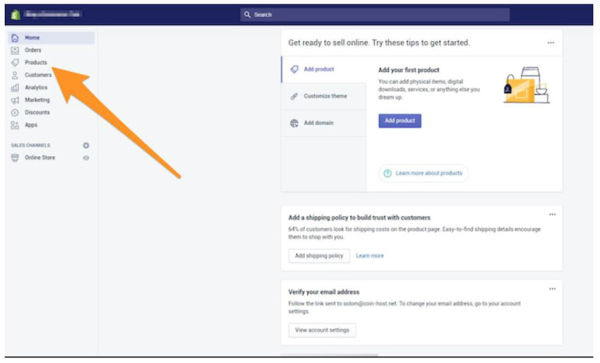 Step 8: Launch Your eCommerce Store
After everything is done, you are all set to launch your online store and make it live to accept orders and provide deliveries. However, before launching your website, make sure to set terms of delivery and taxation themes. For this, you need to go to the settings menu.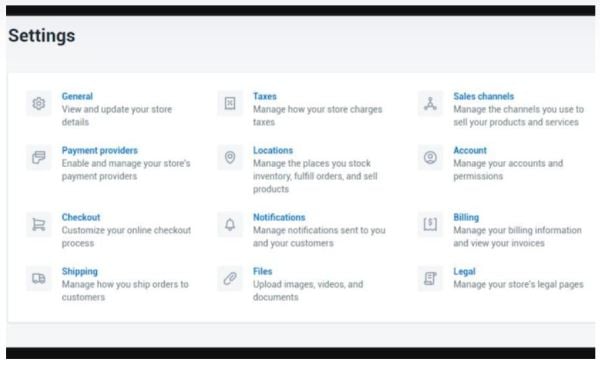 Part 2: Necessary Online Tool Recommendation to Build an eCommerce Site
Running an online store is highly competitive with more and more people turning to online businesses. That's why you need to invest your time, effort, and money in different tools to improve the performance of your eCommerce website. These tools play an important role in accelerating your business growth and attracting potential customers. Read further to know about these external tools in detail.
The following are the three online tools that you can use to build an effective eCommerce website:
1. FocoClipping
Among all the photo editing apps, FocoClipping is an amazing online background remover that provides HD-quality images. It is the no.1 background remover and photo editor to boost the performance of your online store. It allows bulk image processing with customizable templates and an easy-to-use interface. People without technical knowledge or photo editing experience can easily create high-quality product images using FocoClipping. It is available to download for free on its official website. It is an amazing image editing tool with the following features:
Remove image background and change image background with one click.
It uses advanced AI algorithms to work on providing HD quality images up to 6000x6000 pixels.
Support photo editor features like crop images, cast shadow, adding outline, refining edges, etc.
Remove bulk image background in minutes, helping eCommerce websites save time & money.
It allows compatibility with various operating systems like Windows, Mac, and Linux.
Steps of Using FocoClipping to Remove eCommerce Sites' Image Background
FocoClipping allows you to create high-quality product images by following the easy steps mentioned below:
Step 1: Upload the Image
Initially, you need to open the official website of FocoClipping. On the homepage, find the option to upload the image.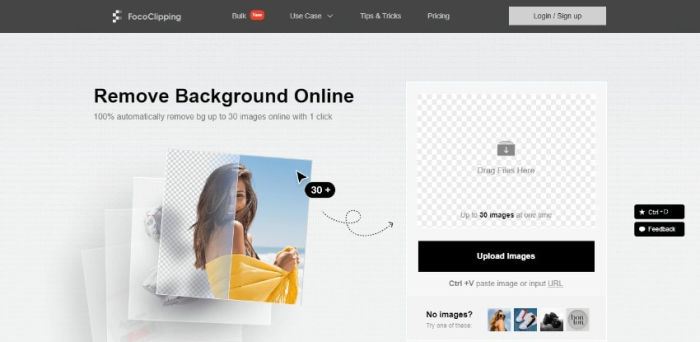 Step 2: Remove the Background
After the picture is uploaded, FocoClipping will automatically remove the existing background of the image using its AI algorithm.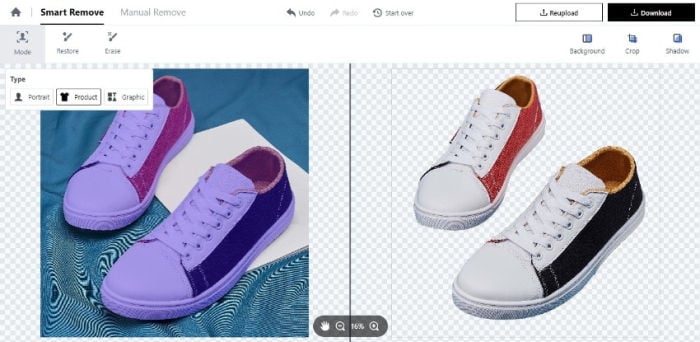 Step 3: Edit Image
Now, you can use the other editing options available if you want to edit your product image further. For example, you can add a custom background to the image.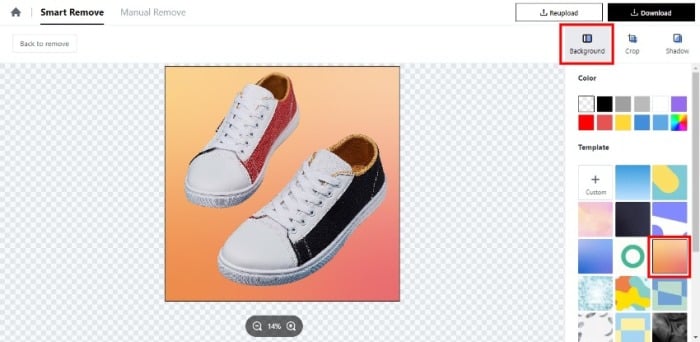 Step 4: Get the Image
At last, click on the "Download" button and choose the format in which you want to save your product image.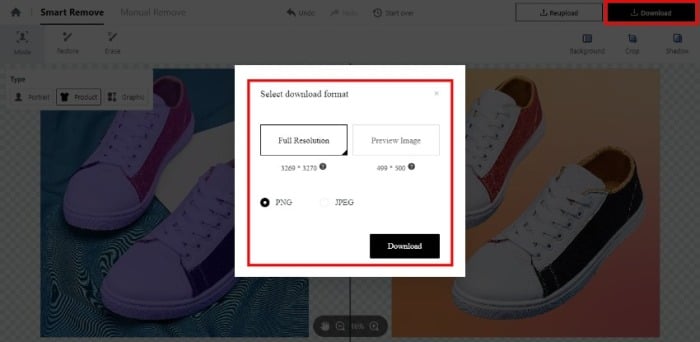 2. CloudApp
CloudApp is a visual communication tool that helps in GIF creation. It helps to create product videos and GIFs that you can post on your website. You can easily Sing up on this app for free. However, you can use the premium option to unlock the advanced features.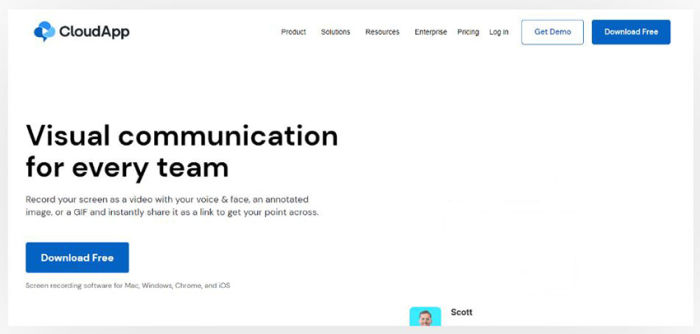 Pros:
It helps to improve internal communication on the website.
It enhances customer engagement.
Helps in planning marketing strategy more effectively and efficiently.
Cons:
It has lots of bugs causing upload and download failures.
Customer support is not up to the mark.
It lacks customization options.
3. Google Analytics
Google Analytics is another useful tool that helps you keep a track of daily activity on your eCommerce website. It is free to use you just need to create a Google account to get started. It analyzes the performance of your online store.
Pros:
It helps in discovering the areas for improvement.
It helps in implementing the right marketing strategy for business growth.
It is easy to use and helps in gathering relevant information.
Cons:
It might block cookies sometimes.
It requires a large amount of time consumption.
It is confusing and overwhelming for new users.
Part 3: Hot Q&A Related to Creating an Ecommerce Website
Can I build an eCommerce website on my own?
Yes, you can either choose to launch your eCommerce store on different platforms like Shopify or get your personalized and customized website with basic coding knowledge with tools like word press and react.
How much does it cost for an eCommerce website?
The cost of creating and hosting a successful eCommerce website can cost anywhere between $40 and $4000 per month. It includes the cost of designing, web hosting, software, SEO, etc. Moreover, the cost also depends on the size of your business.
How long does it take to build an eCommerce website?
Building an eCommerce website usually takes 3-4 months. You can start selling and making progress after that.
Conclusion
Starting an eCommerce website is beneficial for both the seller and the consumer. It overcomes the restriction of time and location. Customers can place an order at any time from anywhere and get their products delivered safely to their homes. However, choosing the right tool to showcase and build your online store is one of the most critical choices. FocoClipping is one of the ideal tools that help you customize and remove background from your product images. Moreover, it is easy to use without any technical know-how and makes it easy to develop a studio-quality image within no time. While building an eCommerce website, get the benefits of FocoClipping to boost your customer experience and sales.