With the recent advancement in technology, you can easily make PNG background transparent on any gadget without quality loss. You need a photo editor to complete this task. There are many photo editing tools available online, but not all have the fantastic features you desire. Here in this article, we will share with you 5 professional photo editors with the stepwise guide you need to follow for each.
Part 1: The Easiest Way to Make PNG/JPG Transparent
The easiest way to make PNG transparent online is by having the right photo editor at your disposal. And one of the tools you need is FocoClipping, an all-in-one toolkit designed to ease photo editing and erasing processes. It employs the latest technology, smart AI, to automatically remove or replace the solid colors in the background of PNG/JPG images so they look attractive and more realistic. Also, it has the "Manual Mode" that you can select to adjust and pimp your images. When you use the manual mode to edit images, FocoClipping still uses the automated mode to finalize the process.
Key Features of FocoClipping
Simple user interface with fantastic editing features to help you adjust your image after removing the background.
Uses the smart AI algorithm for the automatic removal of solid color or opaque backgrounds.
Compatible with all internet-enabled devices such as smartphones, PC, and tablets.
It uses the multimodal identification system to recognize those personal traits in images.
Removes unwanted backgrounds from PNG/JPG images so it becomes transparent.
Easy Steps to Make PNG/JPG Transparent by FocoClipping
Follow the stepwise guide given below to make pic transparent using the web-based program, FocoClipping:
Step 1: Firstly, you have to visit the official website of FocoClipping. To do this, copy and paste the link in your PC web browser and hit the "Enter "key on your keyboard. Alternatively, you could click on the link and you will be directed to the website.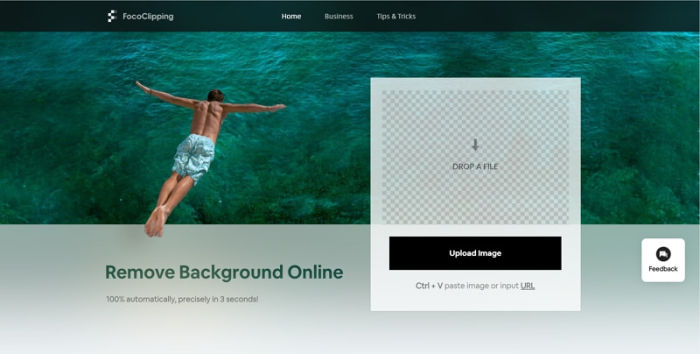 Step 2: Next, click on the white "Upload Image" icon. When you do so, your file manager will pop up on your screen for you to select your desired PNG/JPG image. Choose an image and then tap on "Open "to import the image on the program.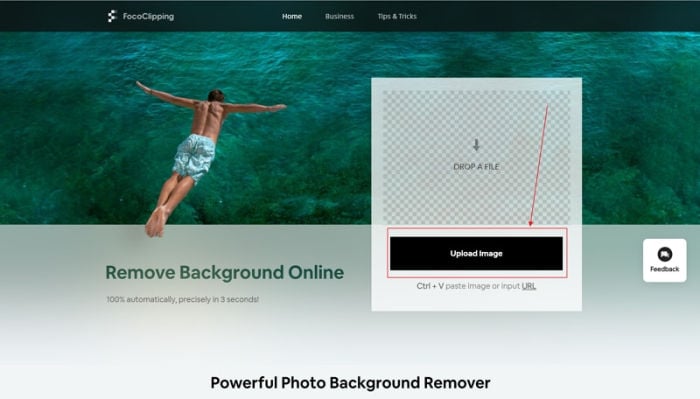 Step 3: The interface below will pop up for you to preview the image after FocoClipping has automatically turned the solid color background in your image to a transparent one.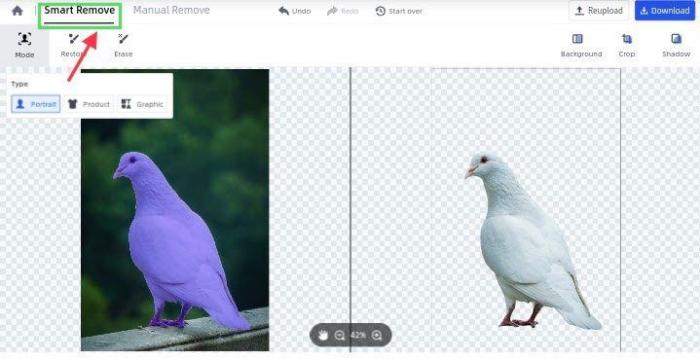 Step 4: Once you are done with erasing and editing the image, click on the "Download" button to save the final image on your PC hard drive. The downloaded image will either be in PNG or JPG format depending on the output format you select.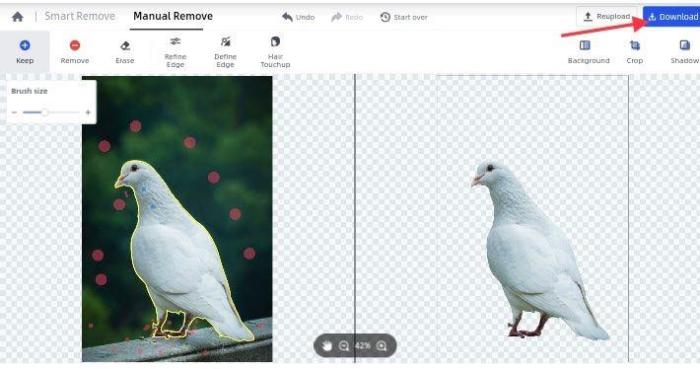 Part 2: Other 4 Good Ways to Make PNG/JPG Transparent in 2021 [Online]
As stated at the beginning of this article, we will share with you the 5 best photo editors in 2021. You've got the first one, FocoClipping. Now let's talk about the other 4 photo editors you can use to create transparent PNG.images.
1.FotoPhire
FotoPhire is another great photo editing program you can use to make JPEG transparent without stress. It has a clear user interface and works perfectly on Windows and Mac OS. Both amateurs and professionals in the photography industry turn to it for their photo editing process because of the huge range of features. Fantastic editing tools that you can use to adjust brightness, drop shadows, trim unwanted edges, etc., are also supported.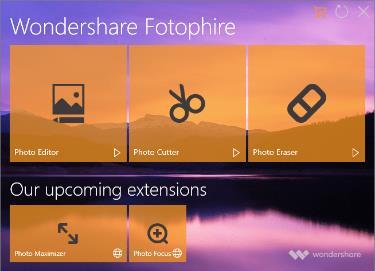 Pros
Can function as photo eraser, photo editor, and photo cutter- 3in1 toolkit
Can be used to remove unwanted backgrounds from all photos including PNG/JPG format images
Over 200 photo effects are present on the program that you can apply to your images
Cons
A single user can't afford the subscription plans of the program
Not suitable for Linux OS or mobile devices
Download and installation is required to use the program on your PC
2. Canva
Canva is a professional graphics design app that can be used to remove or erase objects from the background of an image. Features such as pixelate, smothering, doddle, filters, background, and more are supported. It's free to use but offers premium subscriptions like Canva Pro and Canva Enterprises. These subscriptions both have additional functionality. The app is very easy to use.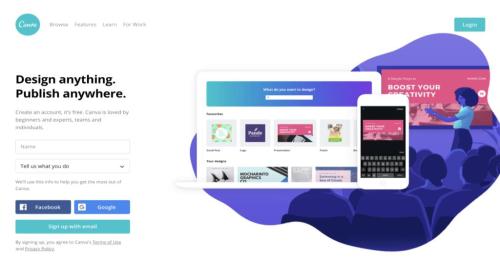 Pros
More than 5000 ready-made templates are available for end-users
Can be used to create images with JPG transparent background with just a few clicks
Friendly user interface
Cons
The preset image size of a photograph is sometimes larger than the frame size which will affect the quality of the content you post online
Expanded graphics library
Payment is required to enjoy the complete service
3. Snappa
Like Canva, Snappa is another powerful graphics design app with multifunctional capability. You can use it to edit and/or remove unwanted backgrounds from PNG/JPG images. It has a simple user interface with readymade templates that you can use to make cool logos, flyers, posters, and many other creative designs. Most businesses including e-commerce and graphics designers use Snappa to showcase their talent on social media platforms by uploading it directly.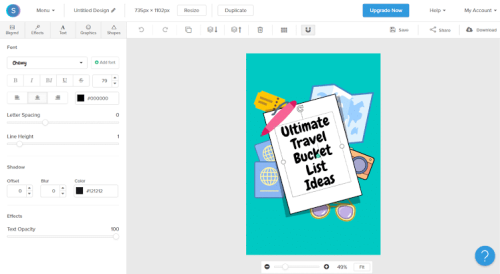 Pros
It has an intuitive user interface
Editing features like filter, contrasts, background, hue, brightness, and more are available
Removes unwanted backgrounds from images easily
Cons
You have to subscribe to either the Pro or Team package to access all the features of the app
Doesn't support advanced image editing features like pixelating, doddle, and others
Creating a design yourself is tedious as the app isn't built with drawing tools
4. Snapseed
Snapseed is an advanced photo editing app for all mobile devices including iOS and Android. The app is filled with many aesthetic features and classic tools such as frames, vignettes, cropping, filters, and many others. You can also use Snapseed to remove solid color backgrounds from your images without stress. It has an intuitive user interface. Unlike other photo editors, these freemium app filters can be edited or created from scratch.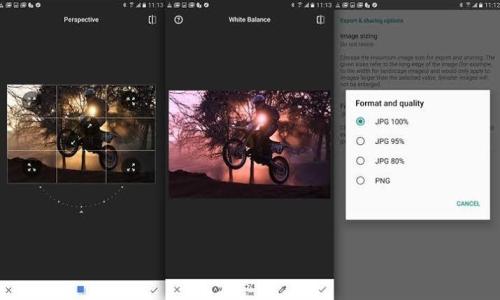 Pros
Snapseed has a simple user interface with an easy to use finger swipe slider that end users can use to edit images
It can edit both RAW and processed images easily and quickly
Transform PNG/JPG solid backgrounds into a transparent one
Cons
Compared to other apps, the steps required to complete photo editing processes are tedious and time-consuming
No room for integrating your social media channel for you to share your creative works
Though the interface is clean, you need to go through some tutorials to have an in-depth understanding of the app
Conclusion
Now you can make PNG background transparent using the toolkits shared above and following the how-to guide for each. The tools shared are very simple to use and free to use. You can also pay a visit to more transparent image editors, If you don't know which of them to use, we recommend the FocoClipping software, the best tool to make PNG transparent online for free.