In the "Manual Remove" of Fococlipping, there is a tool called "Define Edge". When you upload images with complex foregrounds, this tool will be on the way to help you get accurate edge clipping.
The "Define Edge" tool allows you to manually adjust the clip on any image in spots where the edges are too faint or noisy for the blue mark tool and red mark tool. Follow the below guide to get more details.
Step 1: Upload image
Go to FocoClipping's official site, and click the "Upload Image" to import the wanted image from your local computer.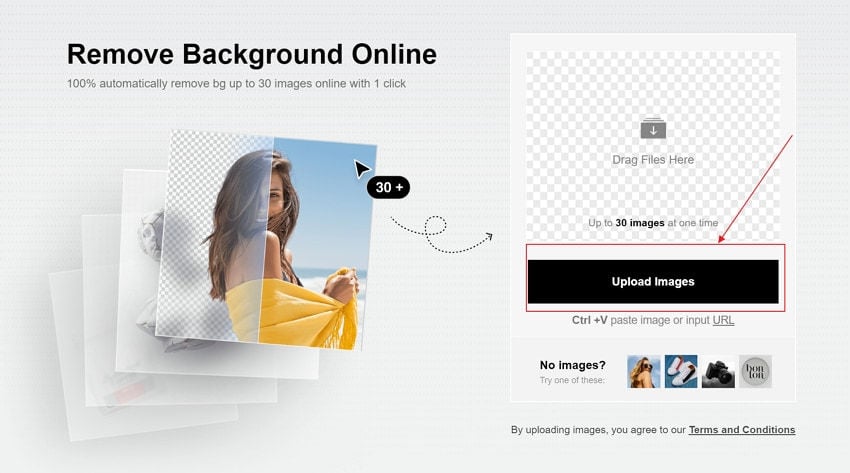 Step 2: Select "Manual Remove"
Once the image is uploaded to the editor interface of FocoClipping, The smart AI tool of this program will begin to clip the background of that image automatically. Forget about it, choose "Manual Remove", use the blue tool to mark the area wanted to keep, and use the red tool to mark the unwanted background.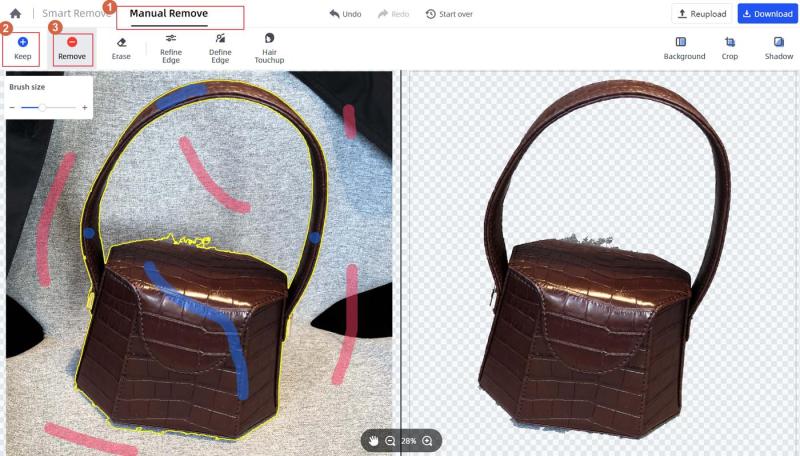 Step 3: Click "Define Edge"
Now click "Define Edge", you will see this tool turns to be a pen. locate to the image edge which needs further modification then make a mark there, next click and drag in the extended zone to add another piece to the cut. Make sure to connect all cuts into lines so that the AI tool could identify and then generate the right clipped image.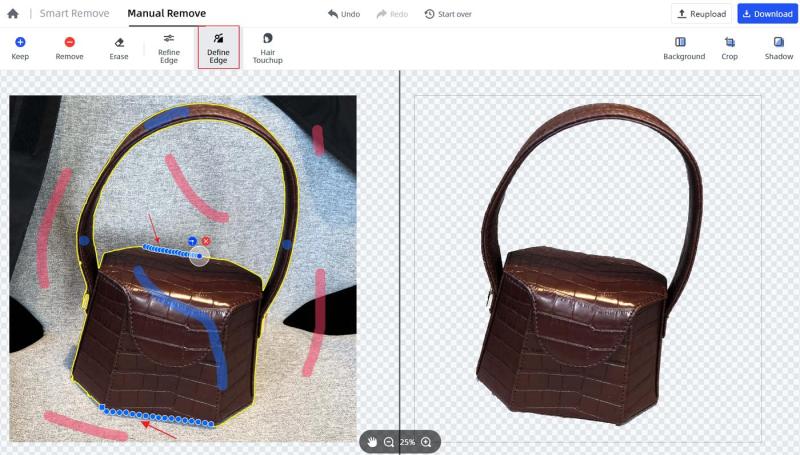 Tip 1: Once you mark the first beginning point at the problematic section, you will see a white range ring, click on the blue smooth / corner button next to each point to switch between having a corner at that point, or having the curve continue smoothly.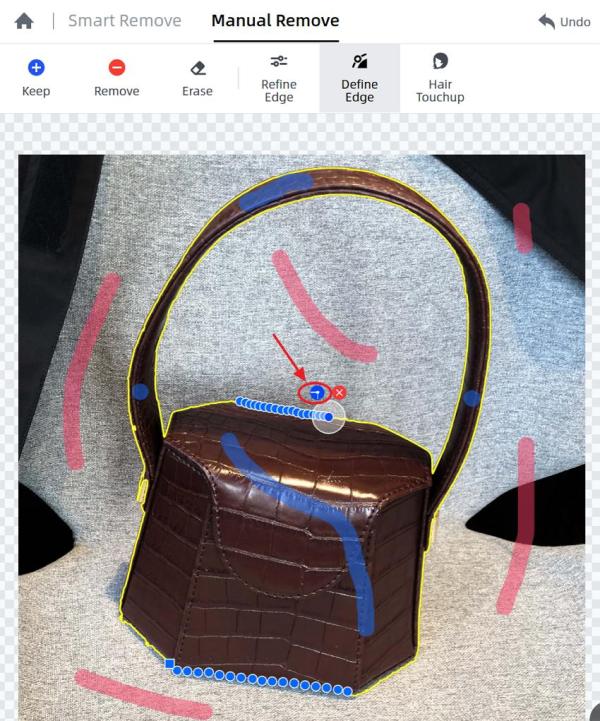 Tip 2: This tool only works on partial edge adjustment, please don't exceed the white range ring when making consistent points.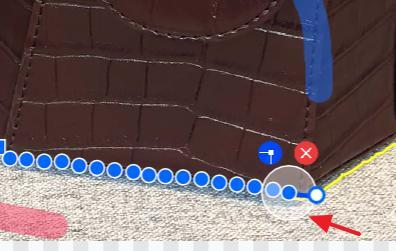 Tip 3: If you make a wrong point, you can click on the red x above the range ring to delete it.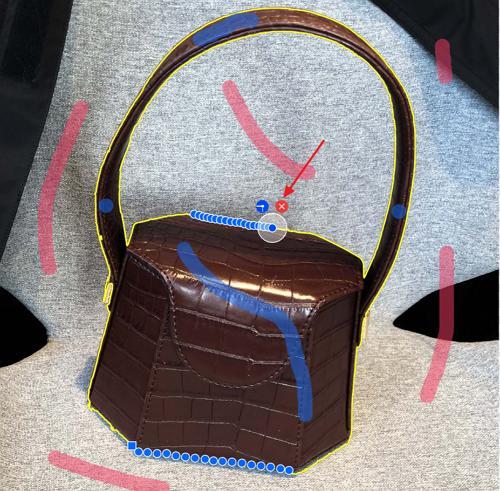 Step 4: Download the clipped image.
If you checked everything is good to finish the process. Just download the "Download" button to download the clipped image to your local computer.