FocoClipping is an all-in-one free online background removal, facilitating you to remove background of the portrait, product, and graphic automatically. It also provides dedicated features like photo editors to restore, crop, refine, touch up hair details, cast shadows and add outlines to perfect your clipped photos. Besides, this toolkit supports changing image backgrounds by customized templates!
General User Guide for FocoClipping Automatic Background Remover
Step 1: Upload image
First, you need to visit FocoClipping's official web page, click "Upload Image"(drag to add image and paste image or URL are also available), select the local image you want to erase the background.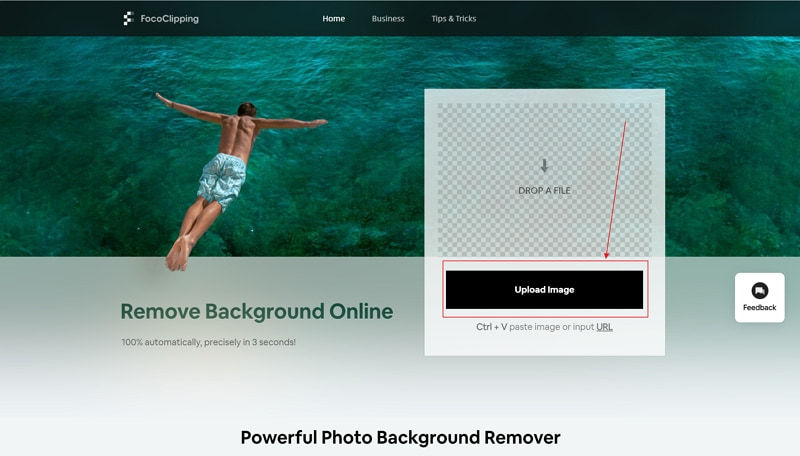 Step 2: Remove image background automatically
When the image is uploaded, you will see an AI editor interface, our AI algorithm will detect the image type, and then help you to clear the background automatically.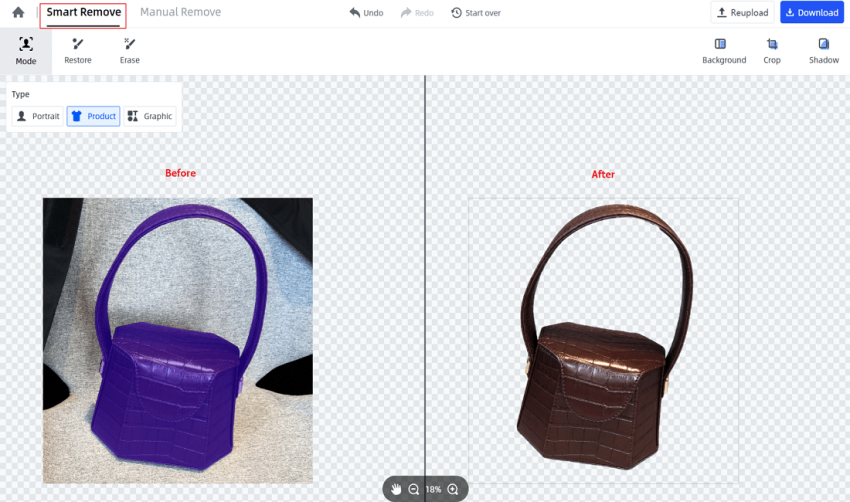 Step 3: Click"Download"
Now you can check whether the image needs any manual editing or not. There are two situations here :
Situation 1: If you are satisfied with the output clipped image, then you could directly click the " Download" button to download the image to your computer in "PNG" or "JPG" format. PNG format is for a transparent background, JPG format provides the smallest file size and the default image background is white.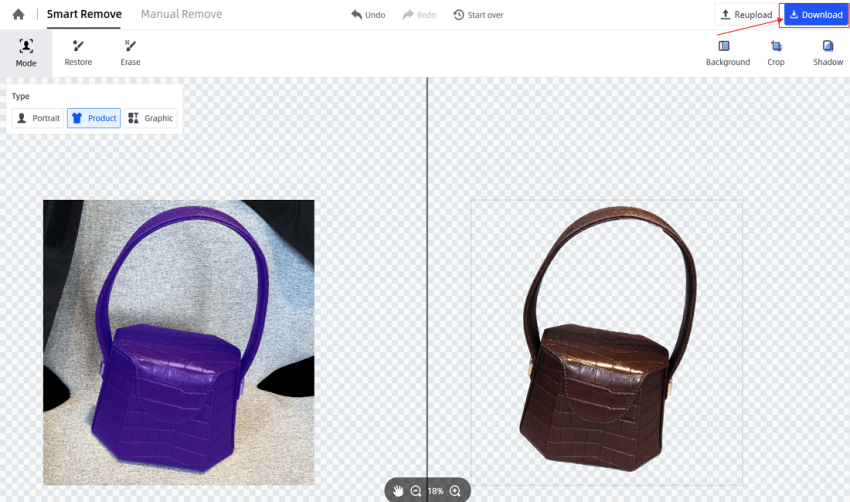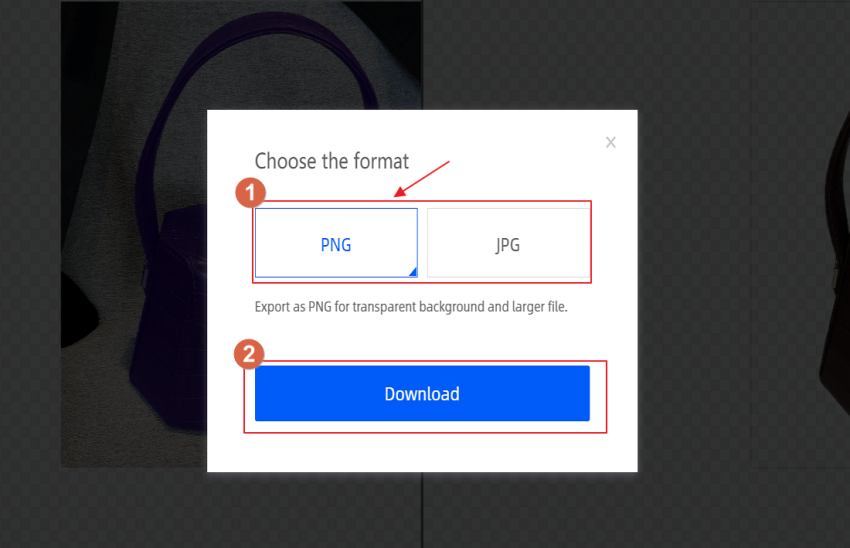 Tips: Under the "Smart Remove" mode, For the tiny changes, you could use the "restore" tool to recover the margins that been erased. If you accidentally mark too much on the edge, then use the"Erase" tool to get rid of the cross boundaries.

Situation 2: If you are not satisfied with the "Smart Remove" mode, then you can use the "Manual Mode" tab to go to the manual editing process. Use the "Keep", "Remove", "Erase", "Refine Edge", "Define Edge", "Hair Touch-up", and so on tools to precisely edit the image into its final version. You can also add a background, crop the image or add a shadow into it from the options available in the system. After that, click the" Download" button to download your clipped photos to your local computer.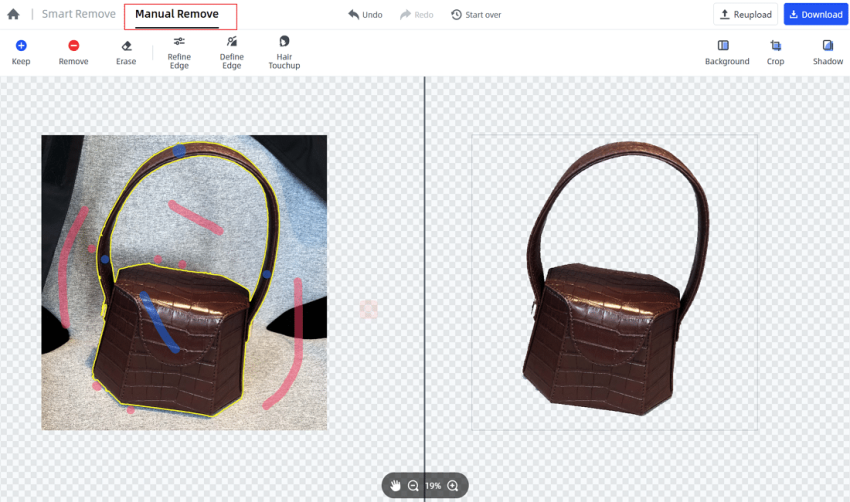 Tips: The max output quality 3000x3000 pixel.