With social media usage boost all-around-the-world, everyone likes to share their photos and videos over the internet. This is not just limited to the users of social media even the product manufacturing companies also share photos and videos of their products to generate more sales and get more customers. Sometimes product companies need to update the things in the background which is really impossible directly without removing the previous background with a good background remover. Background remover apps and online websites can help you to remove the background and replace it with a new one of your choice. Product marketing companies can easily remove the background using these online background remover services.
Part 1: Top 10 Automatic Background Removers Online
FocoClipping is a very efficient online automatic background remover. It uses the algorithm service of AI that helps to clip to pixel level with ease, automatically. They are well at grasping aesthetic trends and combine design and technology to provide a good output and also provide for manual removal settings.
Pros
This is the best background remover and has a one-click background remover.
Let you apply your own background template.
Cast shadows easily.
Cons
The website needs good network conditions to remove backgrounds.
Sometimes you need to use manual background remover of the website.
How to Use FocoClipping Background Removal Tool
Step 1: Upload Image:
Visit the URL the official site of FocoClipping to remove backgrounds online, select the option 'Upload Image' on the Home page.
A dialog box appears. Select the desired file and press Enter or click on 'Open'. A workspace opens up on your browser.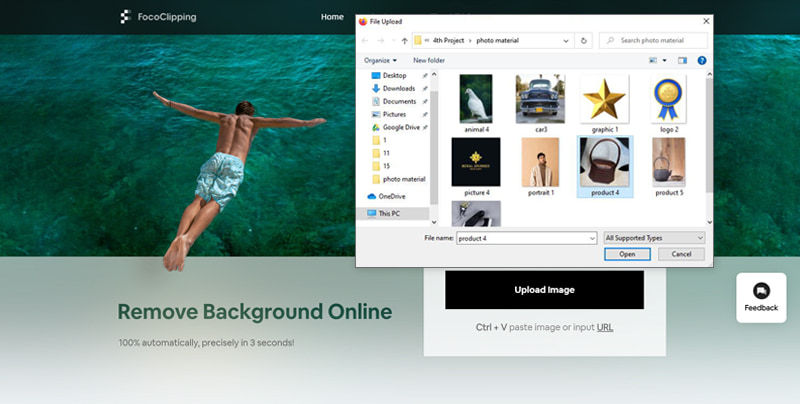 Step 2: Remove Background Automatically:
By default, the image will be opened in the smart remove tab and it will automatically remove mostly the whole background of the image.
If you are satisfied with the process and the whole background removed then you can simply save the image now using the "Download" button. If still there is an issue with the background click the manual remove tab.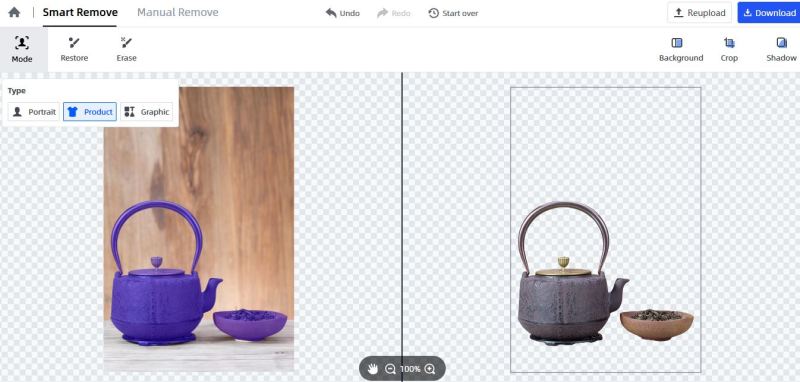 Step 3: Remove Background Manually:
Click the "Manual Remove" tab and then simply remove the background using your mouse with the help of keep, remove, erase, hair touchup, refine edge, define edge tools.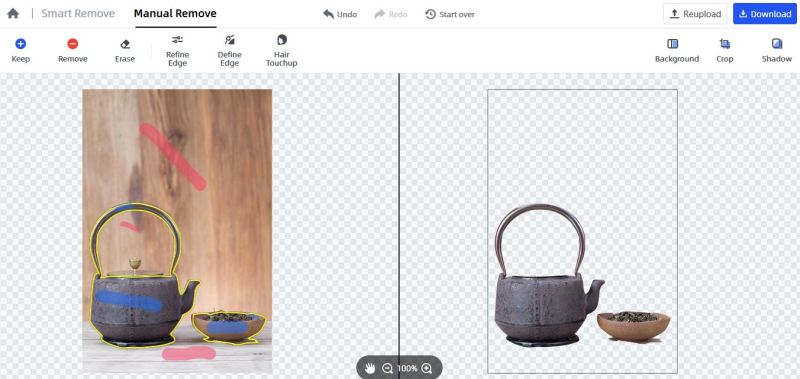 Step 4: Download the Image:
Once the desired portions of the background are removed from your image, click on "Download". You get an option to save whether PNG or JPEG. It is saved in the Downloads folder by default. To try out a different picture, click on "Reupload".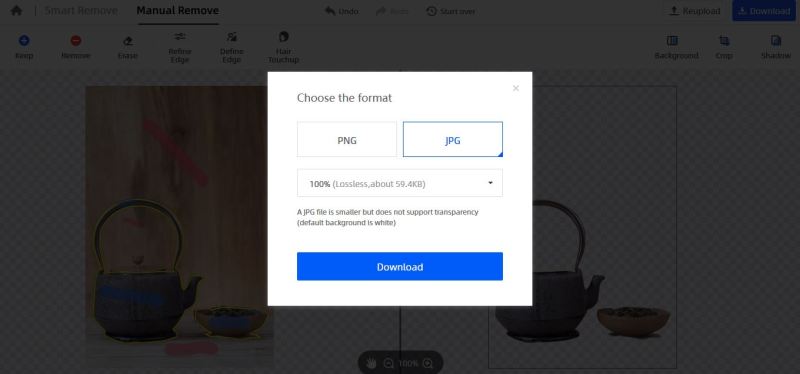 Pixlr X is a web application with online photo background remover apps to edit/enhance your photos sharply, be it cropping or trimming images, removing backgrounds, or adjusting the color, brightness, and more, or even grow, reduce the size of the image, and trim elements within the image. Pixlr itself has plenty of presets and filters.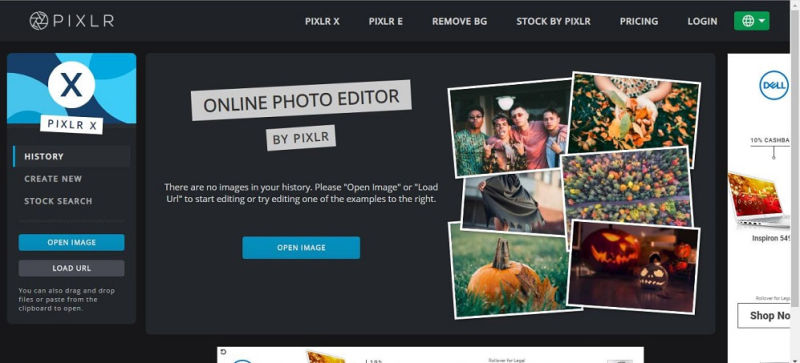 Pros
It saves your files automatically.
You can get to run a smooth workflow for your photo editing work within Dropbox but via extensions and can edit pictures within seconds.
It is available free of cost for Mac operating system and Android.
Cons
It lacks some handy tools like clone and healing.
It makes you downsize large pictures.
It does not have a wide array of templates compared to other popular websites.
Photopea is an online editor for raster and vector graphics. Except for some advanced tools, you can adjust images, creating illustrations, process photographs, design web pages, edit and remove background among others. Photopea supports most image formats, including RAW, Sketch, and PSD and devices.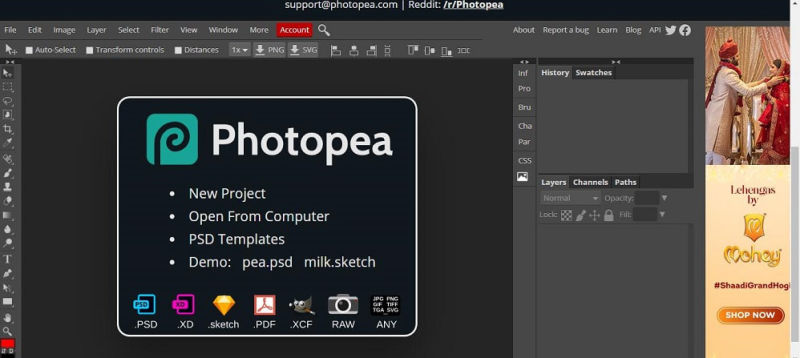 Pros
This online photo background remover does not upload any of your files to the internet.
No special hardware or browser plugins are needed.
Available to anyone with a browser and an internet connection.
Cons
The level of functionality for advanced users is not reached.
Some performance issues working with large files.
Lacks decent RAW support.
PicMonkey, another photo editing platform, lets you make impactful visuals. Apart from basic edits, you can retouch images, remove background, add textures, frames, remove background in one click, even layer effects, and wonderful filters. PicMonkey automatic background remover supports over 6,000 graphics, icons, fonts, and templates. It also has a collage maker as well as graphic tools for editing videos, the background of photos, and many more.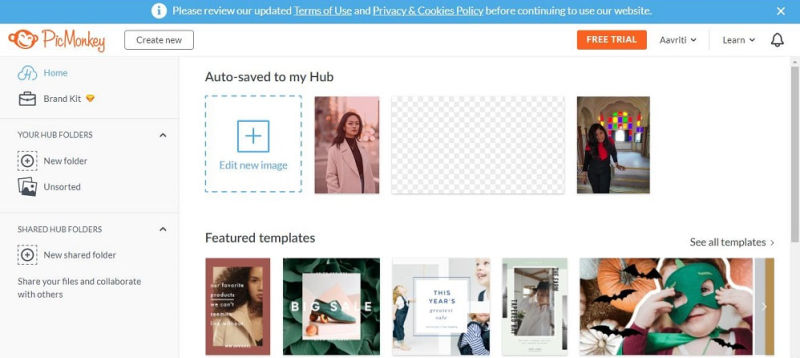 Pros
Accessible from both desktop and mobile.
With cloud storage, changes are auto-saved.
A wide range of graphic templates and tools are available for use.
Cons
PicMonkey has an image size limit of 16MP.
On uploading a larger photo, it will automatically resize it to 4000X4000 pixels.
It is free to edit photos or create collages but you cannot save, export or share the processed pictures unless you have a monthly- or annually-paid account.
Canva is one of the impactful platforms that is used to create presentations, logos, graphics for social media, and many more. It has more than 1000 templates that you can use to create posts and graphics for your business purposes. It also provides you with an option to edit photos, images, crop them, straighten them, add speech, make the background transparent, and enhance your photos. It also has photo frames, millions of textures, badges, and icons.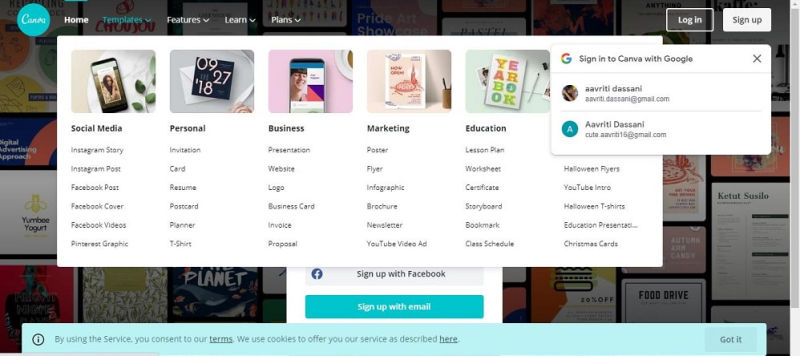 Pros
Offers Pre-Made Templates Even with Free Plan.
You can also create GIFS with this online photo background remover.
Makes it Easier for Social Marketers to Strategize Media Schedules.
Cons
The pre-set image sizes are sometimes too large or turn out of frame when posting the content.
The switch between mobile application and desktop is not smooth as half the time your work is lost.
The organizing system does not make it easy to go back and forth on self-created design.
Remove. bg is a web-based automatic background remover service to get rid of the background of any photo. It works automatically, i.e., there is no need to choose the background layers of the picture manually to remove them.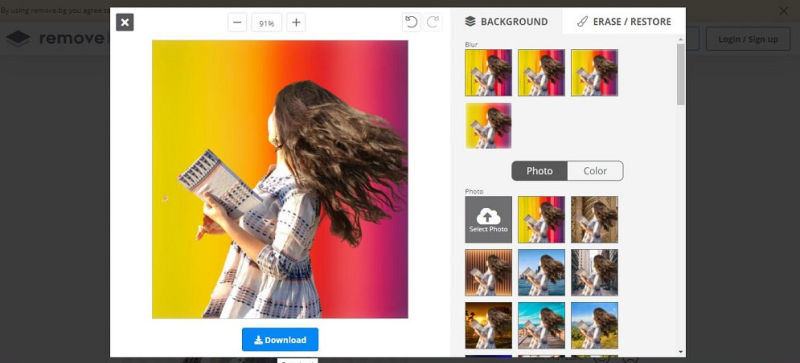 Pros
They use sophisticated AI technology for detecting the foreground layers and remove them.
Remove.bg is 100% free for low-resolution images (up to 0.25 megapixels).
Recommended for personal use and evaluation.
Cons
The auto background remover works perfectly if the object in the foreground is clearly the main subject of the image.
Remove. bg currently supports images with a file size of up to 12 megabytes.
For higher resolutions of up to 25 megapixels and commercial use, they have some paid versions.
Slazzer is another web-based application that lets you remove and add background without much hassle. They use artificial intelligence algorithms for detecting the pixels and remove them automatically from the picture's background. Slazzer.com is completely free to use and view your photos without a background in a high-quality format.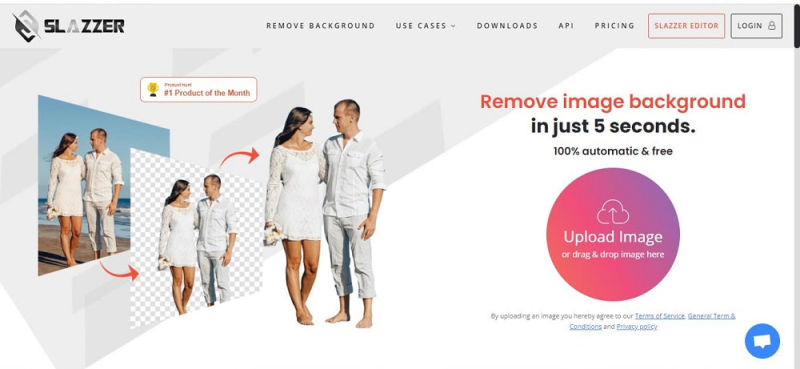 Pros
100% automated and precise background removal.
You save time and money that was otherwise spent on image processing via heavier software.
It is easy to operate and use for both professional and personal use.
Cons
Lack of manual editing option.
No batch processing.
It is a web-based site that helps you to remove the background of the image and make it transparent. This tool is operated by AI and can be used by experts like designers, UI or UX developers, or bloggers. It lets you make the background of the image transparent and add wonderful designs to your pictures.
Pros
It allows you to make the background of your image transparent within seconds.
The best part is that there are no ads.
The interface is intuitive.
Cons
One major drawback is that the processing speed of the site is quite slow.
It is unstable for regular use.
Background Remover Net lacks editing tools.
Clipping Magic is great for quick touch-ups. Not only does it remove the background, but you also get to add amazing shadows, reflections, color adjustments, and export options. Due to this, you have complete creative control. You can clip just right in low-contrast areas of the image.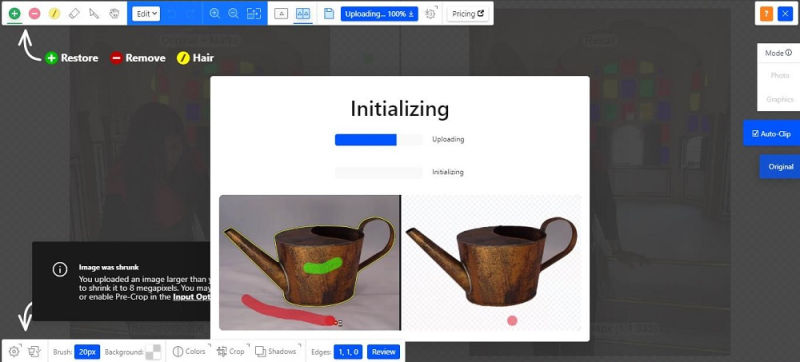 Pros
Great for touchups or if you're looking for something different.
Smooth in running; it lets you quickly succeed on 100% of images.
The platforms accept any form of image that the browser allows to read easily.
Cons
Officially supported file formats are JPEG, PNG, BMP, and GIF.
The platform only supports sRGB and CMYK color codes.
The maximum allowed image size is 8 megapixels. Pixels, not bytes; and there is currently no image byte size limitation. Images larger than this size limit will be shrunk to that size.
The PhotoScissors is an online tool for background removal that automatically detects the objects within the image and removes them from the background. It is very effective at removing unwanted backgrounds and also extremely easy to use. Unlike advanced graphics programs, PhotoScissors is a user-friendly, straightforward clipping tool that you can use with only basic image editing skills and obtain achieve excellent results, comparable to those produced by specialized software.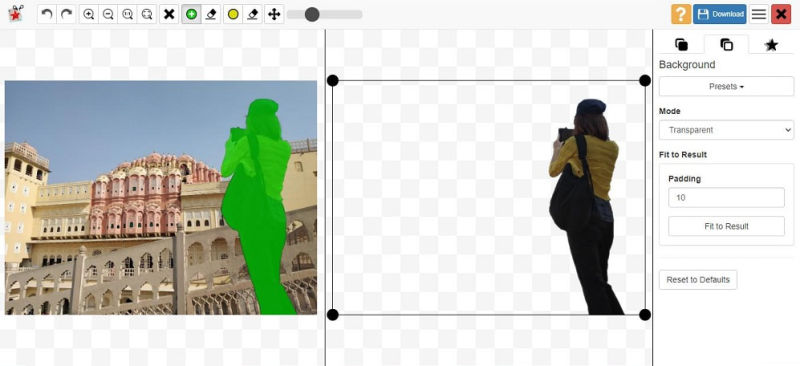 Pros
You can use PhotoScissors to change a single background with the transparent object to another.
The marker tool identifies the background textures and retains them if you need them.
no image size limitation.
Cons
Provides limited functions.
Though it has a free trial version, you have to purchase the application before you start processing your image.
The app has minor lags.
Part 2. Top 10 Automatic Background Remover for Mobile Apps
Ultimate Background Eraser is an application, particularly for Android devices. Just like what the name suggests, this application is efficient to remove the image's background effectively. This application has an automatic removal tool pre-installed in it that you can use to remove background seamlessly. The image's backgrounds are not permanently deleted and are hence, recoverable if needed again.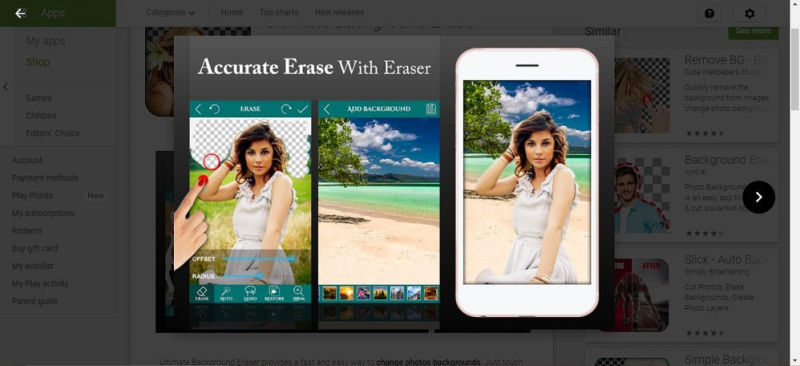 Pros
The app allows you to export images in formats like PNG, JPEG.
The app is user-friendly, the functions are easy to identify and use.
The undo feature of this app makes it distinguished from other apps and easy to make changes to.
Cons
The app has a lot of advertisements.
Lack of shape eraser tools such as line eraser, circle shape cropper, etc. that can make working so easier.
Editing in Manual mode finds spots of various sizes in the image on zooming.
Another photo editor application and a good alternative to photoshop is Pixelmator. It is fully compatible with the JPG format images and works perfectly as a jpg background remover. It removes the background of the image. You can use a brush to remove any unwanted object. There is also a Clone tool that lets the users copy an element or section of the image and paste it elsewhere. Pixelmator is available only for iPhone and Mac computers.
Pixelmator takes complete benefit of Mac features and technologies to give the users speedy, impactful apps and websites that allow you to enhance images, apply dazzling effects, draw, or make advanced compositions with ease.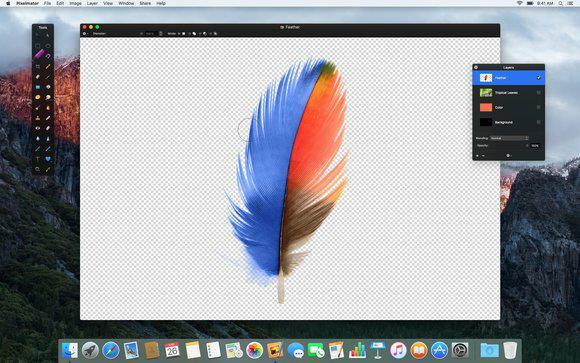 Pros
The clone tool works wonders and makes image creation and editing quite easy.
Works in perfect sync with iOS and macOS.
Let's you select and remove unwanted elements of your photos.
Cons
The app crashes or tools stop working suddenly.
Does not support Android devices.
The tutorials are not very relatable.
This online photo background remover supports all devices, whether Android or iOS. It lets you do quick and perfect touch-up images and removing background from your images is also easily possible. You can also remove all sorts of elements that are spoiling your perfect picture. It lets you remove some things that are quite hard, such as power lines. It fully works with the JPG and PNG both common image formats and it is a perfect jpg background remover if you want to remove background from JPG format images.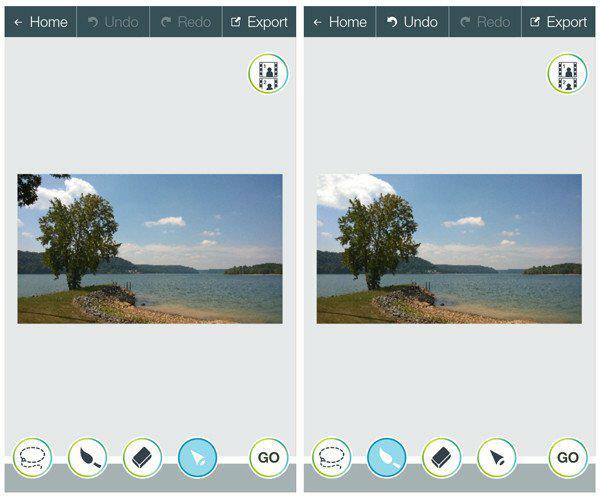 Pros
Very user-friendly.
You can remove even certain small unwanted parts of an image.
Provides easy-to-follow tutorials.
Cons
You can use the app after subscribing to it.
You can lose work due to the abrupt crashing of the image.
The functions of the app are difficult to control.
Photoshop Mix is a simpler Adobe app that lets you do basic editing on your phone as well as crop pictures, adjust colors, change exposure, and add filters, remove the background without much hassle. You even get to crop out a portion from the picture and blend it with another.
There are two tools, a basic selection tool, and a smart selection tool, provided in the app: Swipe Smart Selection tool across the area to erase and the app automatically removes everything from the portion. In case of an error, users can invert the tool action and restore the erased part. The app is free and available for iOS and Android.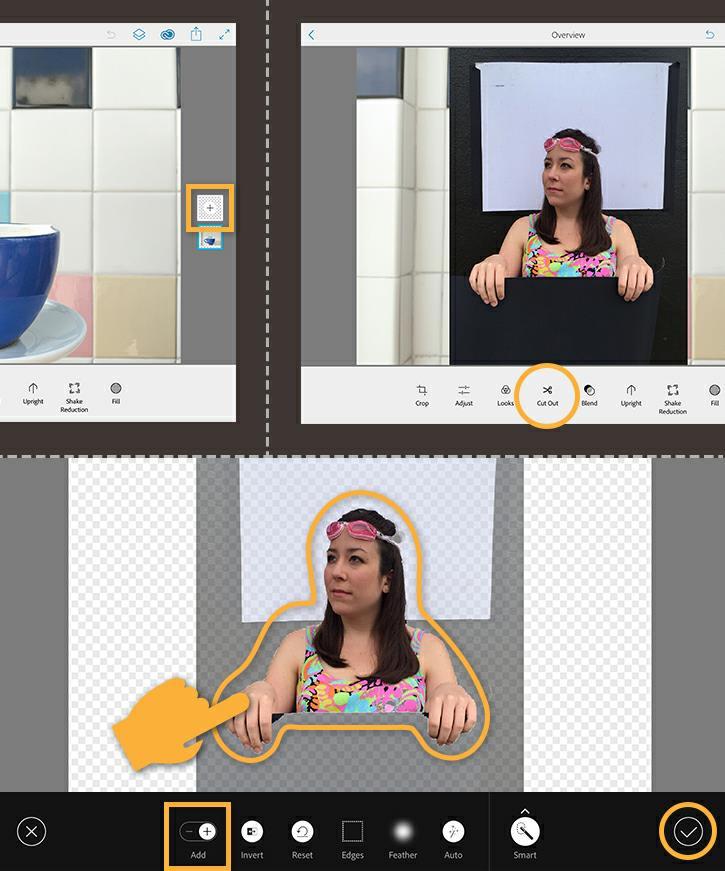 Pros
The features are very versatile.
Blending and joining pictures is easy to do.
User-friendly.
Cons
There is no way to lock the rotation or adjust the size.
Lacks many features essential to finish your project.
Crop Tool crops the entire project, not the individual image/layer.
Pixlr X is a mobile app with which you can crop, change the size of the image, or remove the picture's backgrounds, enhance photos, apply filters like blur, grain, or vignette. There are certain presets such as Artzy, Retro, or Friends in the app. It is available for iOS, Android, and as a web app free of cost.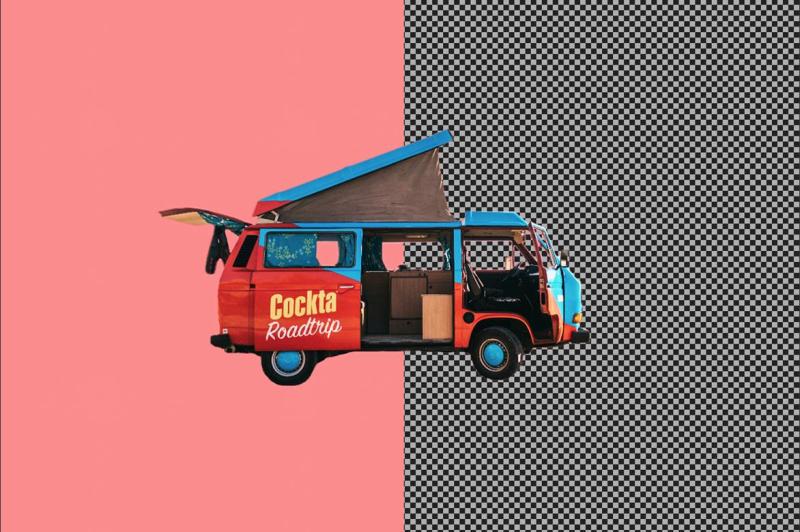 Pros
Supports Liquify app to grow, reduce, and push elements within the photo.
It saves your file automatically.
It runs a smooth workflow that allows you to edit photos efficiently and instantly.
Cons
The ads sometimes crash the app.
It does not have one-click background removal.
In case of any interruption in working, you can lose the work.
PicMonkey is one of the best editing platforms that help to make attractive visuals. You can perform basic edits, retouch your photos, add textures, graphically-enhanced frames, animation, and amazing filters. PicMonkey provides access to over 5,000 plus graphics, a huge quantity of fonts, and hundreds of templates. It also allows you to create collages, designs, videos, and also provides you a guide if in case you don't understand how to use this platform.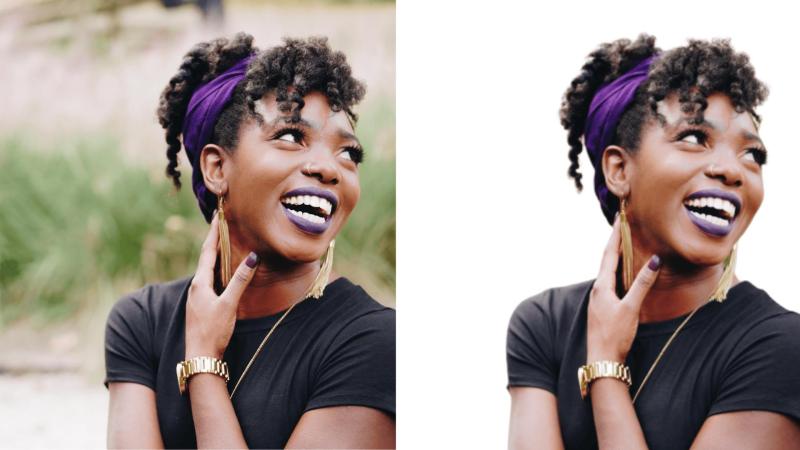 Pros
With cloud storage, changes are auto-saved.
Access from desktop and mobile.
One-click background removal is possible.
Cons
The app runs somewhat slowly.
The is pay-to-use.
Switching to edit an image between two devices might not always resume from where you left one.
Canva is amongst the leading platforms that you can use to remove background and make amazing social media posts for your businesses. It has thousands of beautiful templates, themes, and layouts. You can make the best use of several tools that are available to edit photos, crop images, straighten your images, add text, speeches, and make you A variety of tools for photo editing, including an image cropper, straightener, text tool, remove background and make it transparent. It is available in just a single app. It is supported by iOS and Android devices.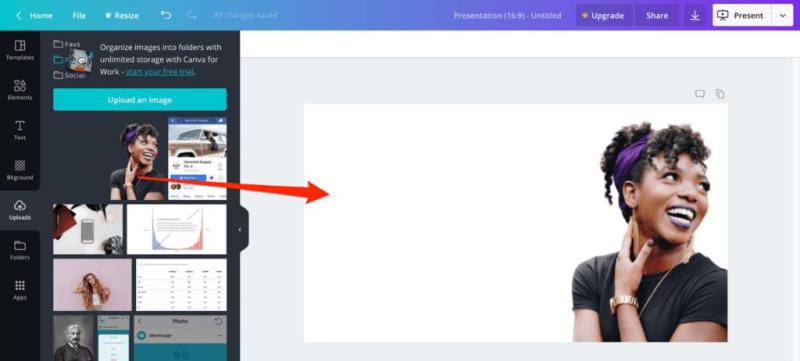 Pros
Offers Pre-Made Templates Even with Free Plan.
Easy to use.
It makes you look very professional.
Cons
Switching between a personal account and a business account can be confusing at times.
Cannot put shadows behind every content.
No way to find folders and templates using simply the keywords.
Apowersoft BG Remover is a very popular transparent background remover app, available for Android as well as iOS. It is possible to remove background from images and even change photo background with the built-in color, templates, or your own custom image.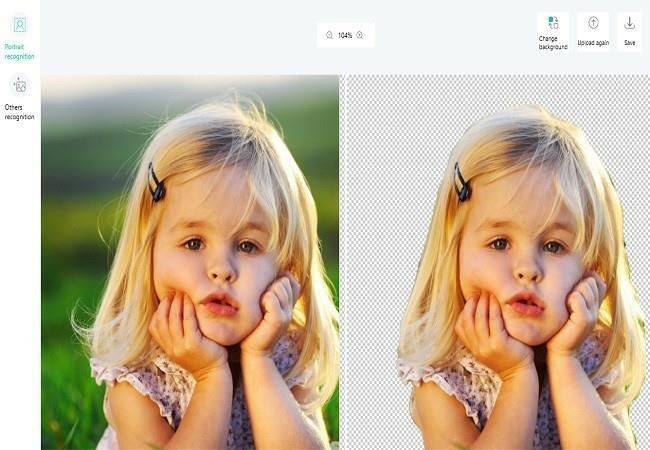 Pros
You can fully control your image background without any hassle.
It offers three free trials.
You can use the tools Keep and Remove for the precise cutout.
Cons
It has Keep and Removes tool for the precise cutout.
You need to purchase a more precise cutout.
You have to pay for using the app after three trial days.
One of the best auto background remover applications to use for background editing is background remover with a high-quality background. Also, you can undo and zoom your images efficiently and share them for the benefit of your business. The ground by Lasso eraser in which it erases selected background area.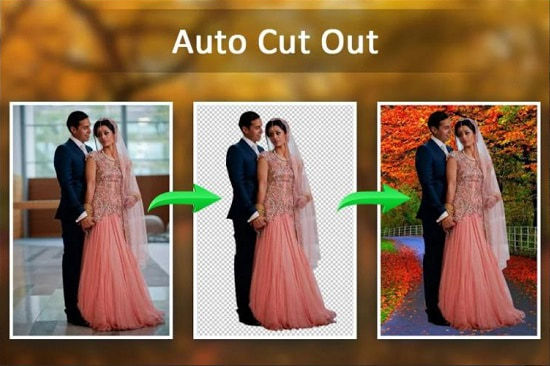 Pros
It is seamless to use.
You can choose images from your gallery to add them to the background.
It features a text editor.
Cons
There are a lot of advertisements in the app.
Image not always saving in the desired folder.
Cannot go back or exit app other than using Home button.
It is an auto background remover is a great background remover app and has high-level erasing apps. This tool has an amazing range of hard and soft brushes. With this tool, you will be able to edit images by improving the zoom feature that provides amazing precision. You can also pick colors with the help of a Magic Wand.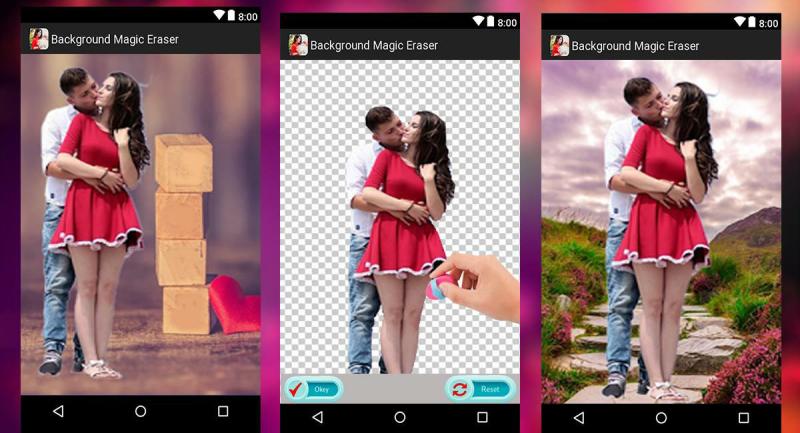 Pros
The app is secure to use.
The support is good.
Supports devices that are iPhone.
Cons
The Magic Eraser Background Editor has to add more privacy.
Missing some features.
Sometimes slow support.
Conclusion:
Using background eraser tools surely makes life easy and processing. Having them on mobile phones sure keeps us moving, even so, the web version is quite effective as it helps save on storage, time, and money.
FocoClipping is the best background remover that gives such perfect outcomes and lets you remove image background making it highly suitable and user-friendly. This automatic background removal is done with great accuracy, leaving more scope to play with the image and enhance the output to the max possible. You can add templates and other background options to make the image look more appealing.