Over the years, the demand for image background remover has skyrocketed. And there are several reasons attached to this, but the basic ones are to improve the image quality so it becomes attractive and eye-catching and lastly to showcase the professionalism of your artwork to your customers.
This task can be fascinating when you perform the magic of removing unwanted backgrounds, and it can be tedious if you don't have the right toolkit at your disposal. And for this reason, we've written this article, to bring you a step closer to knowing what photo editing software or program is the best for you. Without wasting your time, let's walk through the top 6 background remover tools [online and desktop].
Part 1: Top 1 Easiest Online Background Removal Tool Recommendation- FocoClipping
Tested and approved by experts in the photography industry, FocoClipping is the perfect program you need to erase unwanted objects and backgrounds from your images. This online background removal tool uses complete AI technology to remove backgrounds from images (portraits) and designs (graphics and products). It also supports the "Manual Remove" mode which you can switch to when you have complex photographs to edit. Care to use manual editing? Select "Manual Remove" as your default editing mode, and then mark the foreground Blue and background Red to keep and remove respectively. After marking the photograph, FocoClipping will use smart AI tech to quickly execute the task based on your instructions. Besides the removal of the entire background of an image, you could select from the variety of templates that the program supports to customize your image background. Use FocoClipping today and ease yourself from stress and save time while maintaining efficiency.
Features of FocoClipping:
Two modes to erase unwanted backgrounds from images with no quality loss.
Designed with a smart AI feature, a powerful technique that it uses is executing all tasks including manual editing.
Contain an interactive interface so the end-users can run their project smoothly with high speed.
You don't lose the subject of a photograph while using the Smart Remove, the program is built with a multimodal biometric system.
Support multiple photo editor features to perfect photos with ease.
Tutorial to Remove Background Online and Fast by FocoClipping
A stepwise guide on how to remove backgrounds online with FocoClipping is given below:
Step 1: Add an Image to Edit
Navigate your way to the official website for FocoClipping by clicking on the link above. The interface below will show on your PC. Choose "Upload" on the interface that appears to add your preferred image that you want to remove the background. You will be directed to your device file manager where your images are saved. Select an image to upload and then click on "Open".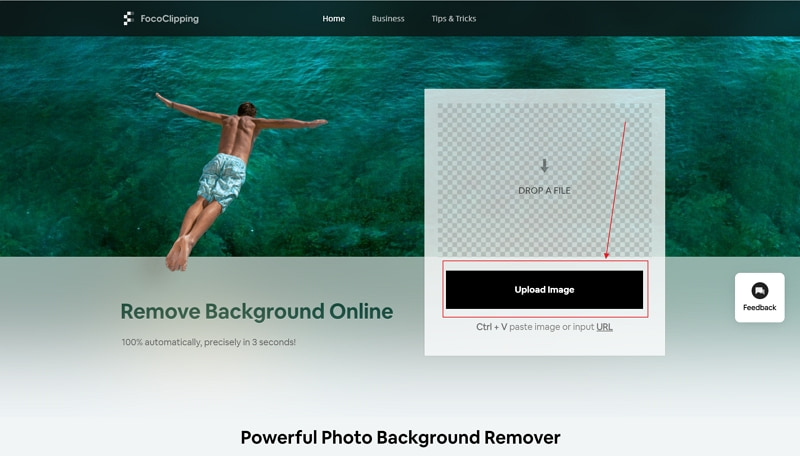 Step 2: Automatic Editing
Now that you have an image on the program window, automated editing will be carried out on it. FocoClipping will use smart AI to erase the background leaving the foreground.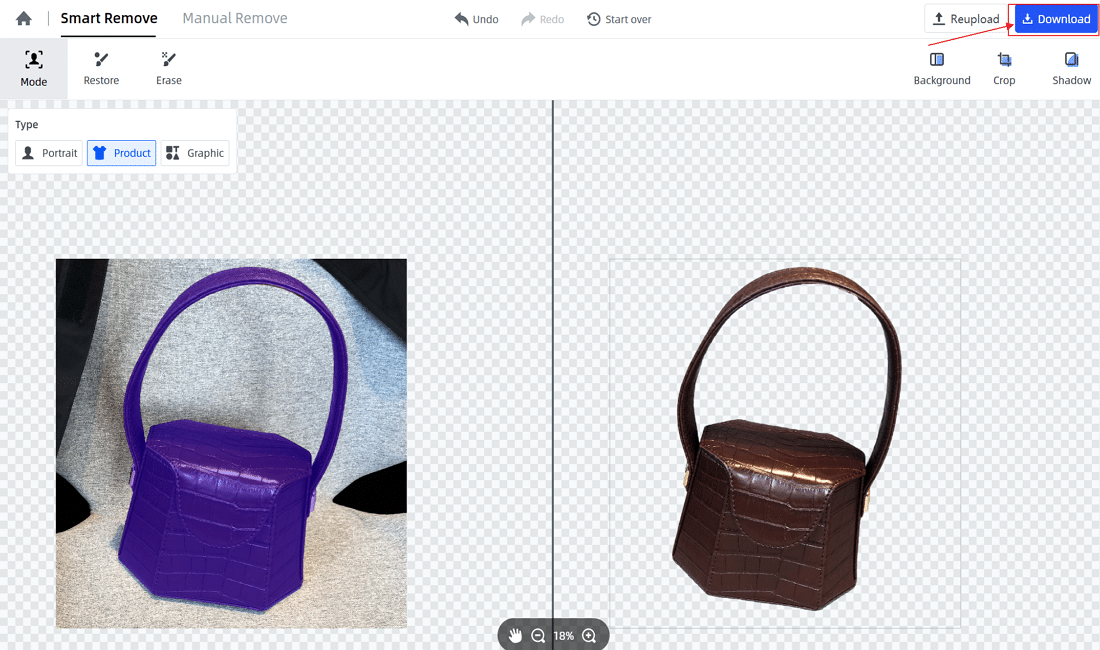 Step 3: Manual Editing
Switch from automated to manual editing by clicking on the "Manual Remove" icon located on the side of the "Smart Remove" feature.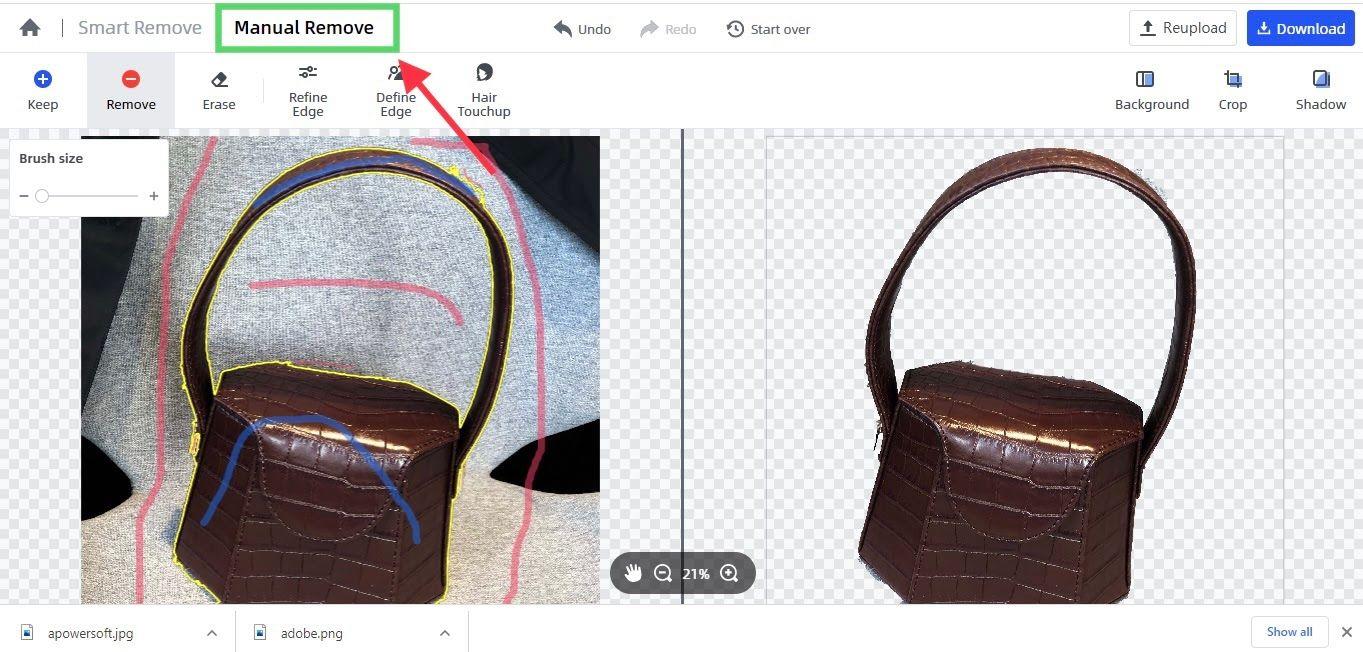 A message in the form of a question Changes will not be saved will pop up on your screen, validate it by clicking on "Ok" then wait for the manual editing page to come up.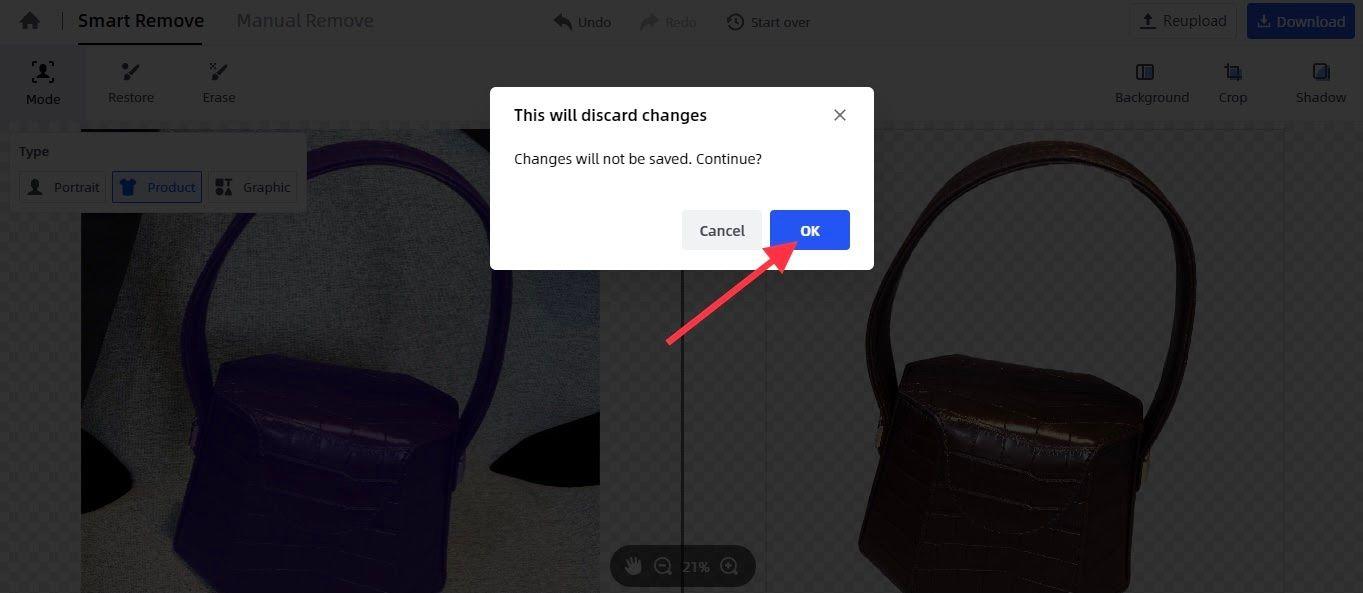 Once it does, select either the "Blue" or "Red" color brush to keep and remove respectively. Mind you while doing this, there is an adjustment bar where you move forward or backward to increase and decrease brush size respectively.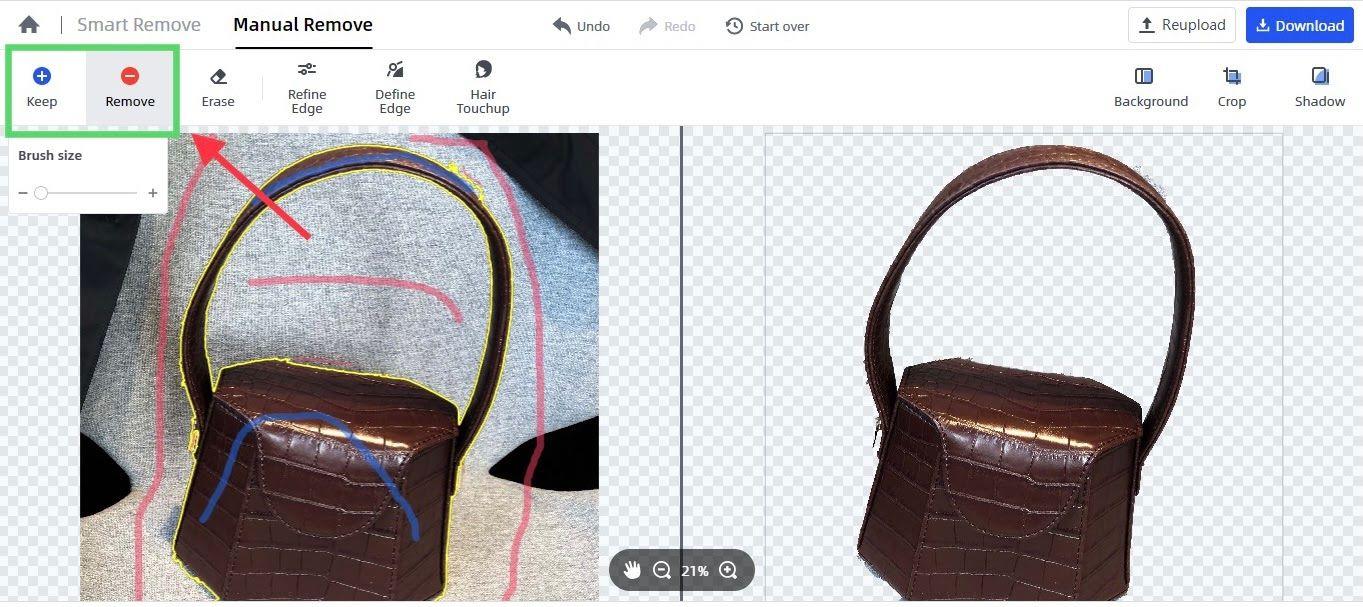 Step 4: Download the Image
After removing the background, select "Background", "Shadow", or "Crop" to adjust the image to your satisfaction. Next, click on the "Download" icon at the top right corner of your screen to export the image to your hard drive.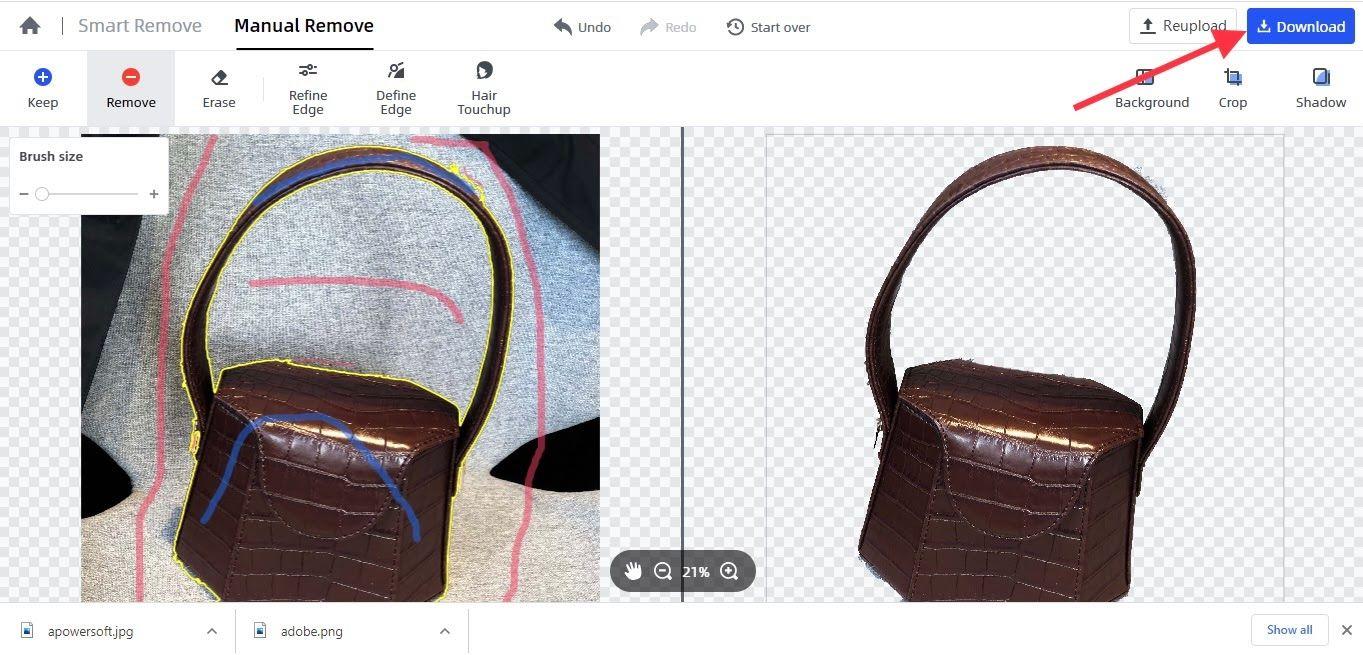 Part 2: Other 5 Background Removal Tool Recommendation [Online & Desktop]
Having read through the features and stepwise guide for FocoClipping, I'm pretty sure you might be contemplating if there would be another program (whether installable or non-installable) that can perform similarly. Well, some programs can. This part will introduce you to 5 other professional background removal tools [2 online and 3 desktop compatible versions].
1. ClippingMagic
URL:https://clippingmagic.com/
ClippingMagic is a popular photo editing program with an interactive user interface, a feature that makes it a perfect alternative to FocoClipping. Just like FocoClipping, ClippingMagic uses a smart AI algorithm to automatically clip out backgrounds from photos without quality loss. This program supports editing features like cropping, trimming, and color adjustments that you can use to design your image so it becomes a masterpiece. Unlike other programs, ClippingMagic does not offer a free trial anymore. You have to pay to enjoy its services. The subscription plan is flexible.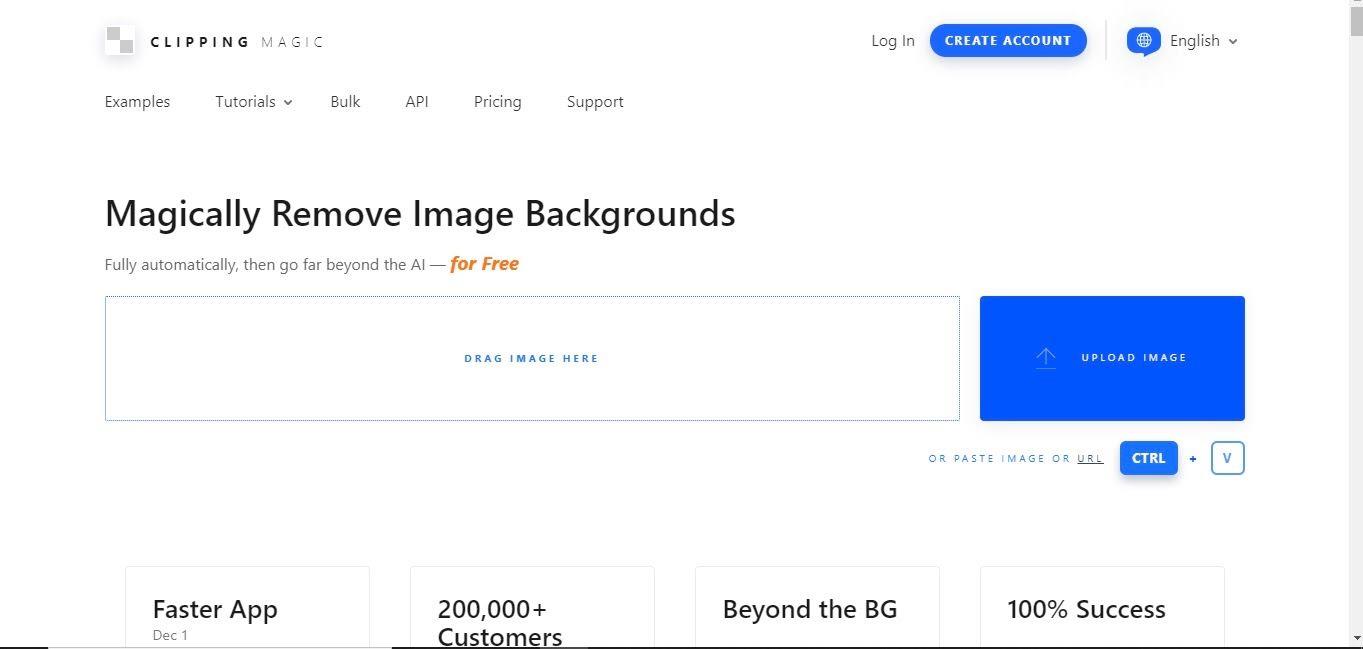 Lite Plan: $2.99/month for 15 images
Standard Plan: $7.99/month for 100 images
Pro Plan: $14.99/month for 500 images
For all plans, you can roll over unused credits to the next month when you subscribe for the same service.
Features
Eliminates or changes the background of an image with quality maintenance
Employs smart AI technology for auto and manual editing processes
Possesses rich editing features
2. Remove. bg
Remove. bg is another online background removal tool that uses advanced technology (AI-tech) to erase unwanted background from pictures. This handy program offers its services in both free trial and premium versions, with the former having restrictions. For instance, you can only download images with 612 * 408 resolutions. But if you switch to the premium version, then you can uplift the restrictions. The premium version comes in two packages: 40 images package and 75,000 images package which costs $9.00 and $5,450 respectively.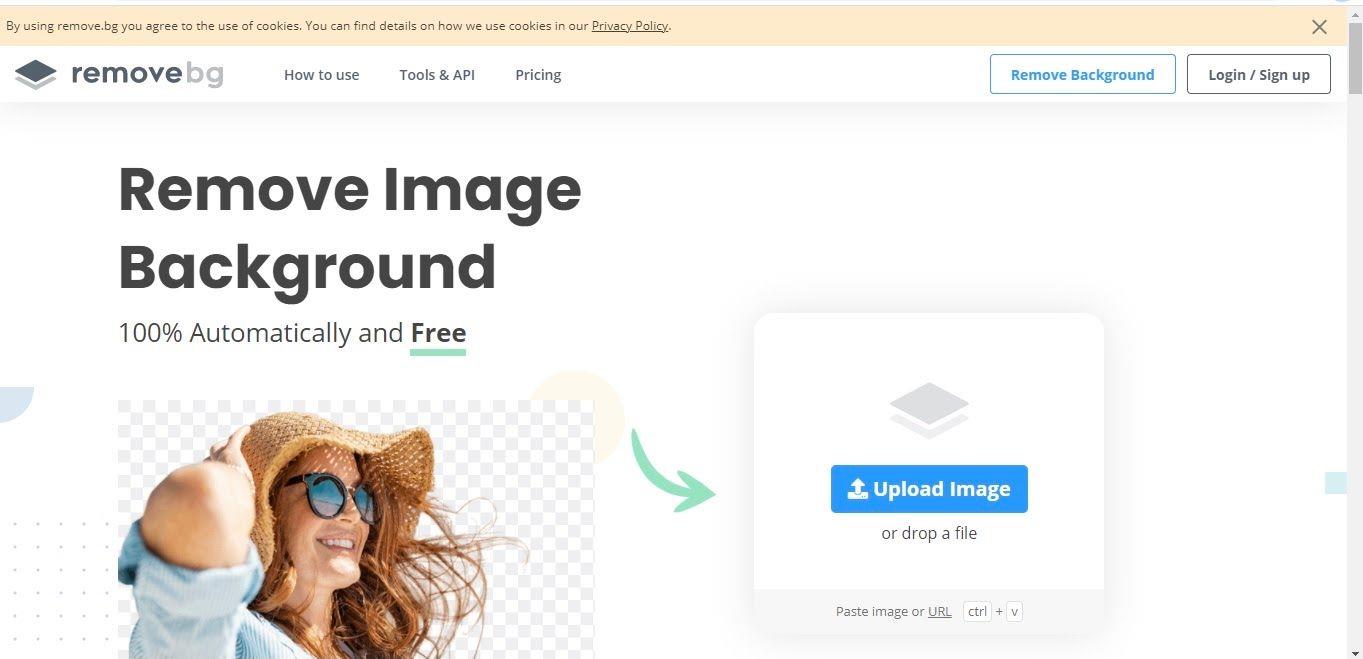 Features
Designed with complete AI tech for the auto-clipping of unwanted backgrounds
The program has an interactive user interface
It works across multiple platforms such as Windows, Mac, Linux, and mobile devices
3. Photoshop
URL: https://www.adobe.com/in/products/photoshop.html
Photoshop is an all-in-one photo editing software with a wide area of application. While many believe it can only be used by photographers, graphics designers also seek its service when they need to create amazing artworks. Though the software is a bit advanced compared to others, you need to practice as often as possible to become a professional when using it. You can use the software to execute background removal projects with ease.
Price: US$20.99/month.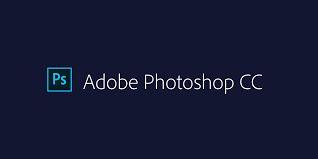 Features
Fantastic image editing features like trimming, cropping, customized templates,
Compatible with Windows and Mac OS
You can use it to remove or transform image backgrounds
4. Apowersoft
URL: https://www.apowersoft.com/phone-mirror
Apowersoft is an amazing photo editing software designed for multitudes of platforms- Windows, Mac, and Linux OS. It is used solely for the transformation of image backgrounds with zero quality loss. The principle of operation is simple. Just install the program, insert an image, then wait for the software to use the built-in automated feature to cut out the background.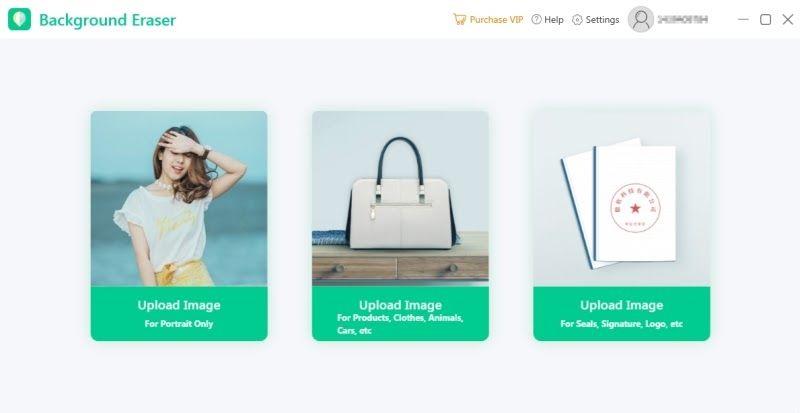 Price: USD$9.95/year
Features
Apowersoft has a smooth user interface so its end users can easily execute their tasks
It has both auto and manual editing features that you can switch to when erasing image backgrounds
Supported image formats include JPG, PNG, and WebP
5. Removal.ai
URL: https://removal.ai/
Removal.ai is the last background removal tool that appears on this list. Just as the name implies, it works as a background remover. Its working principle involves the segregation of foreground from background in an image using smart AI technology. The toolkit also supports manual editing which you can switch to when you ain't satisfied with the work done in the automated mode. Its services are rendered in both free and paid versions. But you have to bear in mind that the former has got some limitations which can be alleviated when you upgrade to the premium version.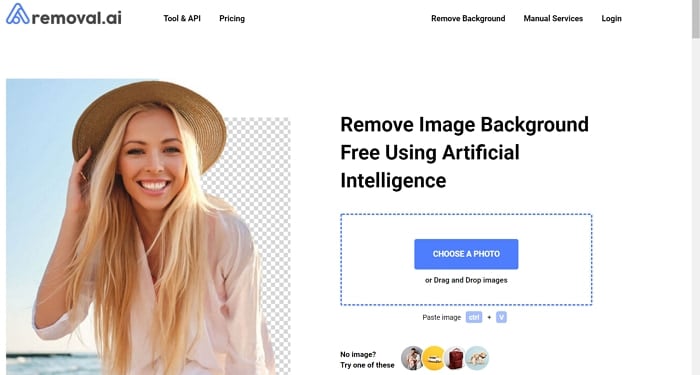 Price:
40 images- USD$5.99/month
Feature
It has an intuitive user interface
The software has auto and manual editing features
Removes unwanted backgrounds with just a few clicks
Conclusion
Utilize any of the photo editors given above in your background removal projects and witness the magic. We've got the installable and non-installable ones, so the choice is yours to make. For efficiency and quality maintenance, select FocoClipping. The program is free to use, no installation is required, and lastly, it has an excellent sheer speed.