How do get rid of a black background?
There are many background removal tools and apps that can remove backgrounds quickly and accurately. However, when it comes to a black background, it becomes a little tricky. Because the background is dark, it is naturally harder to distinguish between the background and the dark edges of the subject and requires more sophisticated and precise tools for this purpose. So in this article, we discussed 10 of the best black background removers, making it easier for you to get rid of black backgrounds in your images.
Part 1: Easiest Black Background Remover Online You Deserve to Own
The best and easiest online tool for removing the black background that we recommend is FocoClipping. It is effortless to use, highly precise, and completely free. It can not only automatically remove black backgrounds instantly, but also allow you to remove backgrounds manually. It even provides plenty of other tools to make your image more realistic.
Key Features of FocoClipping Background Remover:
FocoClipping comes with multiple features that allow you to get the best images. Here are some of its main features:
Clever AI: Automatically remove background precisely and quickly.
Different modes: Choose from 3 different modes & Portrait & Product, and & Graphic in "Smart Remove" to automatically remove your image background.
Manual Remove: It has the "Manual Remove" feature that allows you to manually remove your image's background precisely and conveniently with several tools.
JPG and PNG: Let you choose from two formats to download the final image "JPG and PNG". Since the PNG format supports transparent backgrounds but produces a larger file.
Free preview: Free download for standard image background removal.
Step 1: Go to the website of FocoClipping and get the image uploaded. You can upload the image by using any of the following methods:
Click the "Upload Image" button and select the image you want to use.
Drag and drop your image into the given space on the page.
Copy and paste your image into the space.
Click "URL" and enter the URL of your images in the box.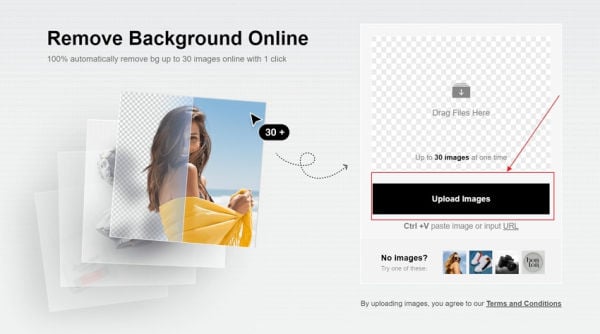 Step 2: FocoClipping will start automatically processing the image and let you preview it right after it is uploaded.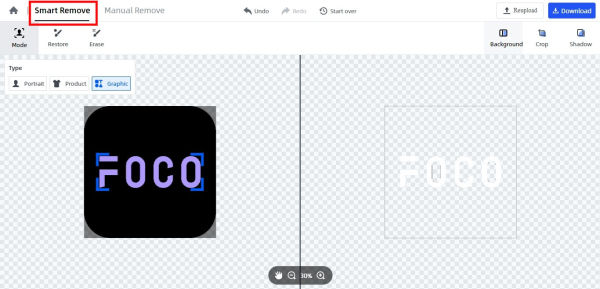 Step 3: You can also use the "Manual Remove" feature to get things done by yourself. To make changes, click the respective tabs and make the desired changes. When you are done, click "Download".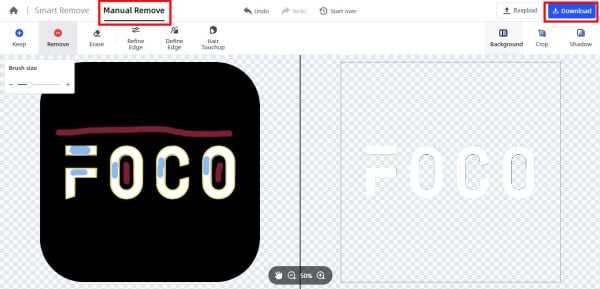 Step 4: Select the format of the image you want and click "Download".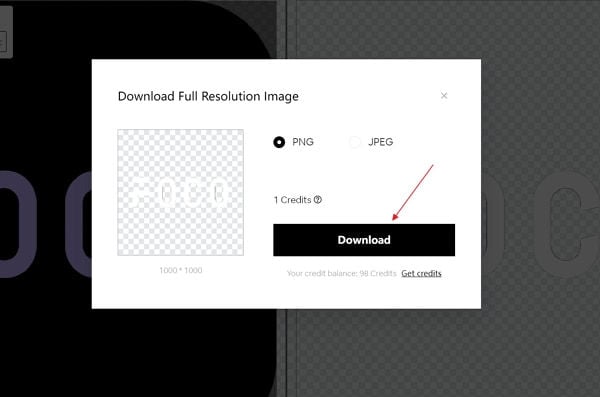 Part 2: Another 9 Online Black Background Remover Reviews (Desktop & Mobile)
The following are 9 other good black background removers recommended:
Removal.ai is a simple and straightforward online background removal tool. It removes the black background instantly from an image to make it fully transparent.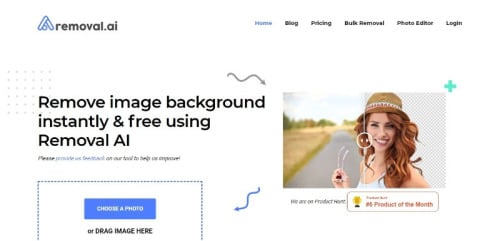 Platform: Works on all platforms.
Price: Starting at $5.99/month
Key features:
It generates a fully transparent background.
It runs very fast.
It provides free standard-quality images and high-quality images at affordable prices.
This is a fantastic, fully-automatic online background removal tool that allows you to manually crop your image and customize it with several tools like colors, shadows, reflections, and erasers. It makes your image's background transparent or with different colors.
Platform: Works on all platforms.
Price: $4.24 / month
Key features:
It processes images quickly and precisely.
It allows you to remove backgrounds automatically and manually. It also has several tools like cropping, colors, shadows, and reflections for your images.
It can make your image's background transparent or with some color.
This is a terrific free online background remover that is very easy to use and delivers accurate results. It can remove the backgrounds automatically with its smart AI or do it manually by yourself. You can get transparent background images or choose a different background for your image.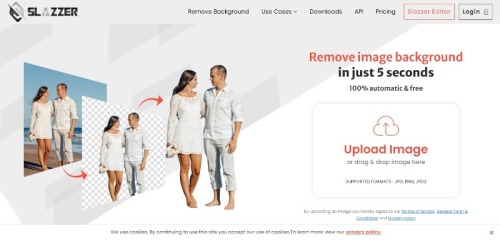 Platform: Works on all platforms.
Price: Completely free.
Key features:
It is highly precise and very easy to use.
It generates transparent backgrounds and also allows you to change the background from its background templates, a colored background, or your own images.
It has a blur function for backgrounds.
It is completely free.
This is a unique free online background remover that can automatically remove black backgrounds precisely and provide a transparent background. It also offers 400 times enlarged images without sacrificing quality. PixCut also supports exporting images in a lot of different formats.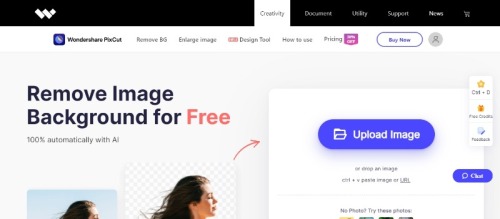 Platform: Works on all platforms.
Price: $2.99/month
Key features:
It is fully automatic, fast, precise, and easy to use.
It offers standard-quality images for free and high-quality images for one credit.
It can enlarge images 400 times with the watermark are free, while those without the watermark cost one credit.
Adobe Photoshop is one of the most reliable photo editing software that offers a ton of cutting-edge tools and can be used for accurately removing black backgrounds.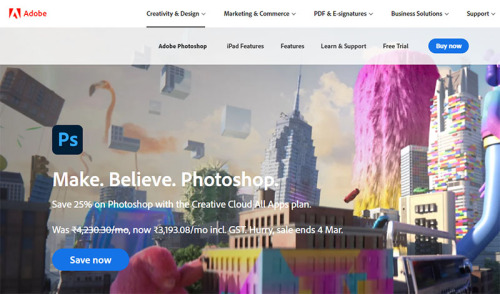 Platform: Windows, Mac
Price: $22.77/month
Key features:
It has outstanding accuracy and processing speed.
It offers various editing features, making it convenient for removing black backgrounds.
It has advanced brushes for smooth curves and lines.
This is terrific photo editing software. It offers a wide range of tools, including filters, effects, frames, cropping, lines, and curves. This makes it an excellent tool for removing black backgrounds from various types of images.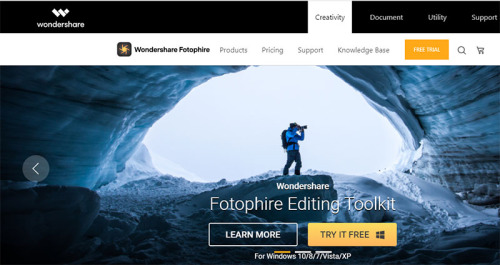 Platform: Windows 10/8/7/Vista/XP
Price: subscription cost $49.99/year
Key features:
It has plenty of tools, making it easy to remove the black background and elements you don't need from the image.
It comes with more than 200 photo editing effects.
It has a 7-day free trial.
Gimp is a completely free and cross-platform graphics editing software. With a completely free price and an easy-to-understand interface, it can be an excellent alternative to professional software like Photoshop for beginners to work on. It comes with several tools for editing photos, and it certainly works great for removing black backgrounds.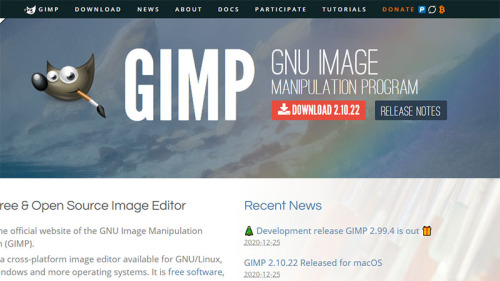 Platform: Windows, Linux, Mac
Price: Completely free.
Key features:
It is excellent for beginners as it is completely free and has plenty of easy-to-use tools.
It has top-notch color management features.
It comes with regular updates.
Apowersoft Background Eraser
This is a quick and straightforward automatic background removal mobile app that offers multiple functions, including built-in designs, background change, color correction, and face beautification. It can make the background transparent, or colored, or you can also use its built-in background templates a background.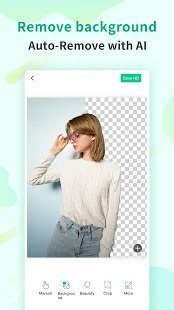 Platform: Android, Windows, iOS
Price: Free with in-app purchases are available
Key features:
It is highly accurate and has a fast processing speed.
It makes backgrounds transparent, and colored backgrounds or uses its regularly updated background templates as a background.
It is good for beginners.
TouchRetouch is an award-winning photo editing mobile app that offers lots of features to precisely remove and change the image's background. It supports JPG, PNG, and TIFF formats.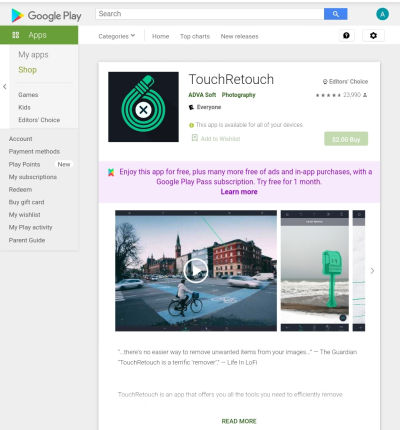 Platform: Android, iOS, Windows
Price: $2.00
Key features:
It is user-friendly, easy to use, and processes quickly.
It requires little space to run.
It has in-app video tutorials on how to use it.
Part 3: Tips When Using These Black Background Removers
Zoom into the image to get a clearer view of the border between the black background and the subject.
When working with subtle details like hair, edges, and corners, use a smaller brush to remove the background.
Increasing the contrast of the image may help identify the border between the subject and the background. Make it easier to remove the background.
If you have other editing purposes, it is generally better to do them after removing the background.
Always make sure you check the entire image. Zoom out to get a full view of the image so you can check if the black background is properly removed.
Conclusion
So, these are the 10 best black background removers that we recommend. Among them, we believe FocoClipping is the best one as it is highly accurate, quick, and so easy to use. The best part about it is that it is entirely free and processes images in super-high quality. You can use it on your PC, phone, and tablet, with any operating system they are on.