I was searching for a free background eraser tool online and I found a few of them. But now I am confused about which one will be the best among them and I'll use that one. Can anyone help?
It is very easy to remove the background of any image. You can find many tools out there for photo editing such as Photoshop. But if you are new to photo editing then you may have trouble using professional tools. Don't worry, in our list, you can find the best and easy tools to remove the background of your image.
Part 1: The Easiest Online Background Eraser Recommendation [Totally Free]
If you are not a professional then you will have trouble with proper photo editing tools. We have found the easiest background removal tool for you that is FocoClipping. FocoClipping is a very basic background eraser for free. It can help you to remove background in just a few clicks.
Key features
Simple interface, FocoClipping is really easy to use.
It's a free online background removal tool.
Detect Portrait, product, and graphic images within seconds.
The Max output quality reaches 3000x3000 pixels.
Customized API solution to simplify your workflow with ease.
Step-by-Step Guide to Erase Background of Images by Fococlipping:
Step 1: Navigate to the FocoClipping website from your computer browser and you'll get an interface like below.
Step 2: Now click on the "Upload Image" button to browse and select the desired image that needs background removed. After you have selected the image, click "OK" and it will be uploaded to the system.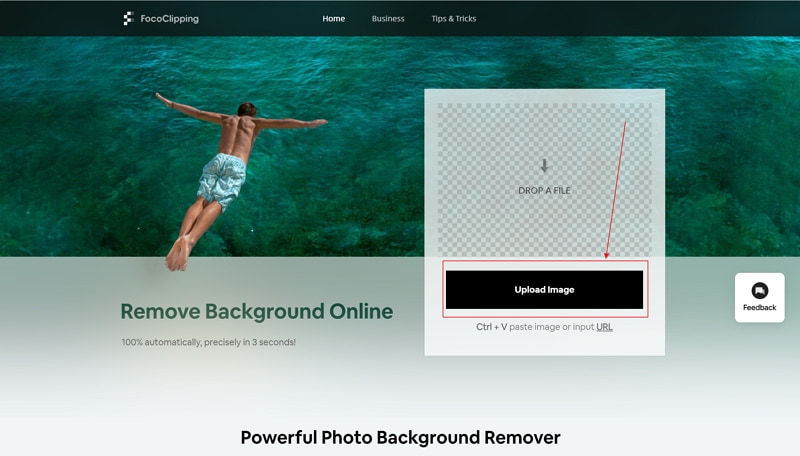 Step 3: After that, the smart AI system of FocoClipping will automatically remove the background from your image just like below. This is a very precise and advanced background removal process without you doing anything at all.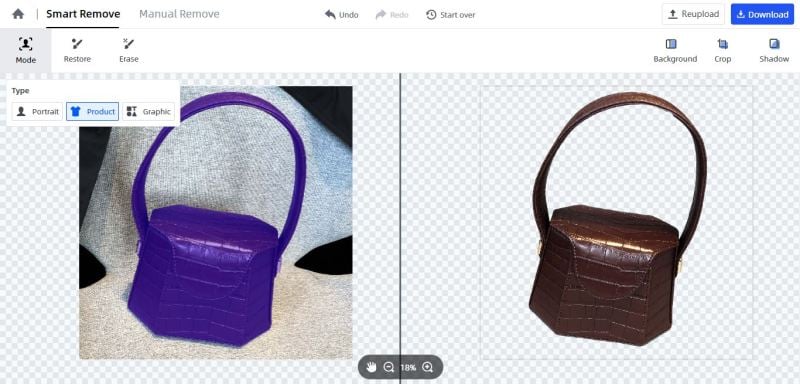 Step 4: Now check if the image needs any manual editing or not. If it's needed, then go to the "Manual Mode" tab to start the manual editing process. You can use the Keep, Remove, Erase, Refine Edge, Define Edge, Hair Touchup, etc. tools to perfectly edit the image and remove the background completely. The system will also allow you to add a background, crop the image or add a shadow into it.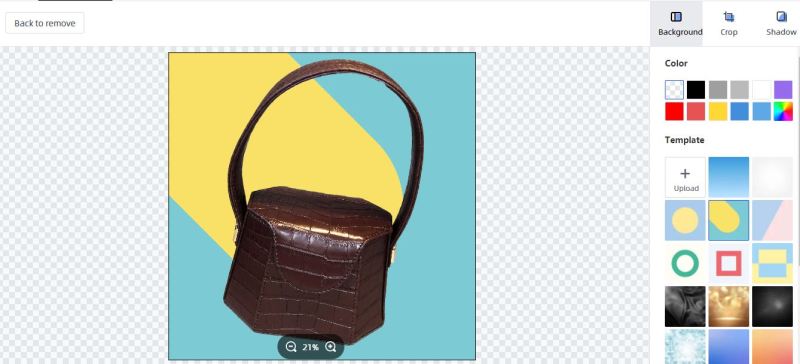 Step 5: Finally click on the "Download" button to download the image to your computer. You'll be allowed to choose the "PNG" or "JPG" format of the image when you click on the download button. Select the desired file format and the image will be downloaded.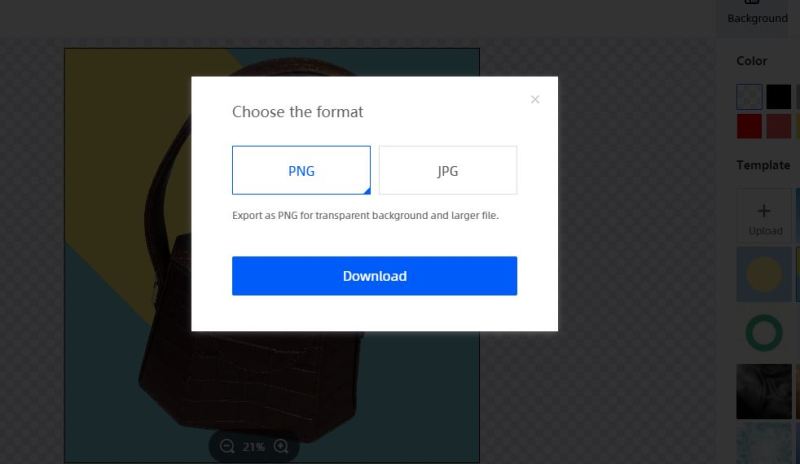 Part 2: Other 9 Background Eraser Online Introduction in 2022
You can also purchase background eraser tools. The purchased tools will give you more control over your editing. And also they are easy to use. We have shortlisted the 9 best tools for removing background.
This tool can help you to remove background in no time. You only have to upload the image from your computer and it will automatically remove background. You can also edit the photo manually. You can use it for free but you will get full resolution if you buy their subscription. The prices are very affordable. Their pricing starts from 9 dollars and rises up to 389 dollars. You can buy the plan which suits you.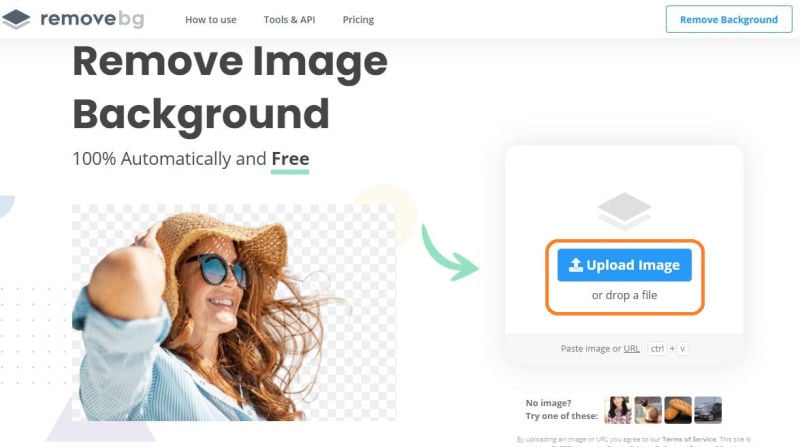 Pros:
Gives accurate results.
Also available for free.
You can download it quickly after editing.
Cons:
It does not support large images. Also, you must buy their subscription to get maximum resolution.
There is no batch process.
It resizes images of size equal to 25 megapixels and disturbs the resolution.
It is an AI-based tool that offers a free trial version. This tool removes background with minimum human effort. From this site, you can remove all unwanted objects in images without any trouble. The website also provides tutorials about using their tools. The tutorials can teach you clipping path, refining images, and adding finishing touches to your photos. But in the free version, a watermark is added to the images. If you want to remove the watermark buy their subscription. Their subscription charges are 3.99 dollars to 19.99 dollars. The subscription gets you credits which you can use on images. Usually, one credit is used for one image.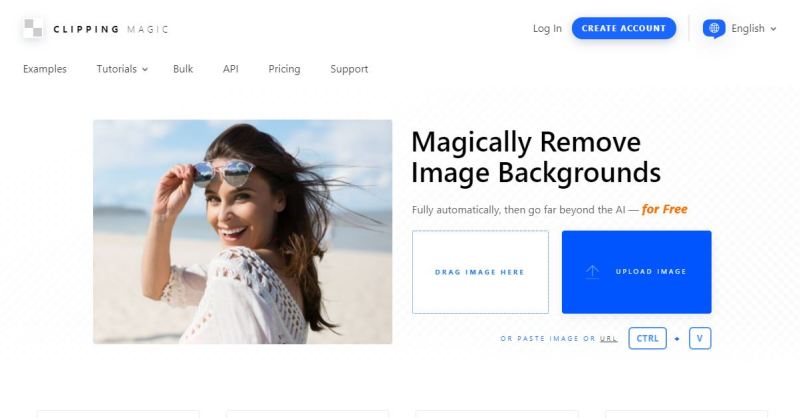 Pros:
Automatically removes the background
Its edge handling is perfect.
This website offers the batch process.
Cons:
In the free trial, the max size of the image is only 4 megapixels. It will shrink the large files to 4 megapixels thus changing the image quality.
It gives its watermark in the free version.
It is also free to use background remover. It is very simple to use, just upload the image and it will automatically remove the background. Also, you can edit it manually. This tool is good for cutting out objects. But it is not ideal for busy backgrounds. It gives you quality results and requires minimum effort. You can get better resolution and more control over editing by purchasing it. You can purchase it for only 29.99 dollars. If you purchase it you can edit up to 1000 images within a year.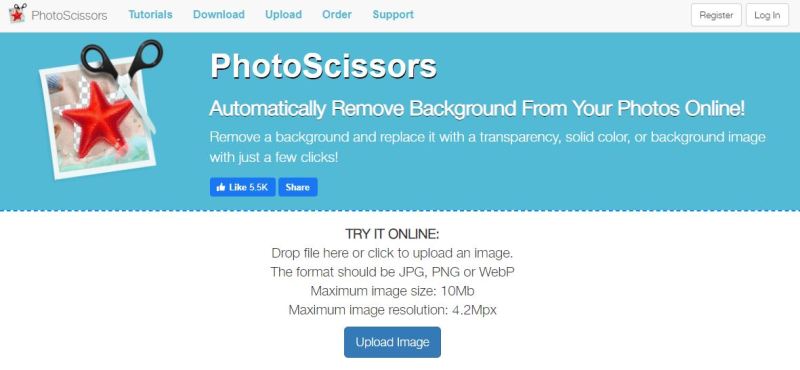 Pros:
Easy and convenient.
Removes background for free.
Supports the image size up to 10 Mb.
Cons:
This tool lacks editing features.
To download image you have to log in.
The purchase gives a long time but allows limited edits.
Slazzer is another reliable background remover. Its interface is user-friendly. But even if you are using it for free you will have to log in to download or edit your picture.
It is an AI-powered tool. Its advanced algorithms detect foreground pixels to give the best results. If you wish to have better results then buy their subscriptions. The subscription will get you access to their premium editor. Each and every plan is valid for one year. You can use the credits whenever you want. The range of their subscription prices is between 13 dollars to 1999 dollars.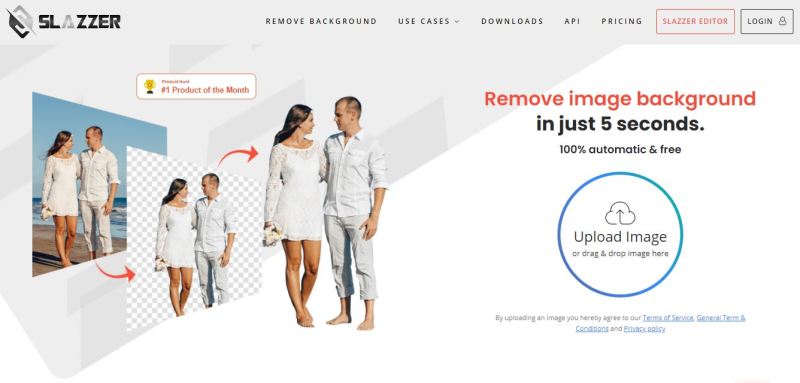 Pros:
Removes background for free.
Supports image size up to 25 megapixels.
Gives quality results.
Cons:
To edit and download login is required.
This online background remover is also available for free. You can upload your image and remove the background with ease. Just remember that the picture should not have a complex background. It may give better results if the object or the person is well separated from the background. Besides, this online background eraser provides bulk image removal services, you can process hundreds of images in a breeze!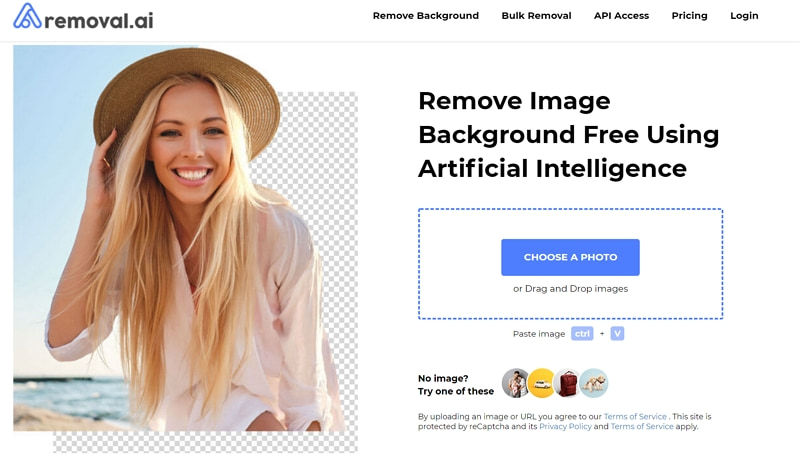 Pros:
Provides bulk image processing.
Has presets to fit in different marketplaces.
Capable of handling hair or any other fur edges.
Cons:
Lack of editing tools.
Cannot work with complex background.
You can rely on inPixio when it comes to background remover for free. It's a straightforward tool. You can just upload the image and use the red brush to remove the areas you don't like. You can adjust the size of the brush. Just select the background and leave the rest to inPixio. It does provide results better than clipping magic. You can also purchase their photo studio. It costs about 99 dollars.
Pros:
It's easy and fast to use the tool.
Offers background removal for free.
Cons:
It's not good at handling edges.
If you want to remove the background of multiple images simultaneously then Pixlr is your tool. It gets rid of the background in seconds without any trouble. Its multiple file processing saves time and effort. It does come free but you can buy it as well. Its price is only 4.9 dollars.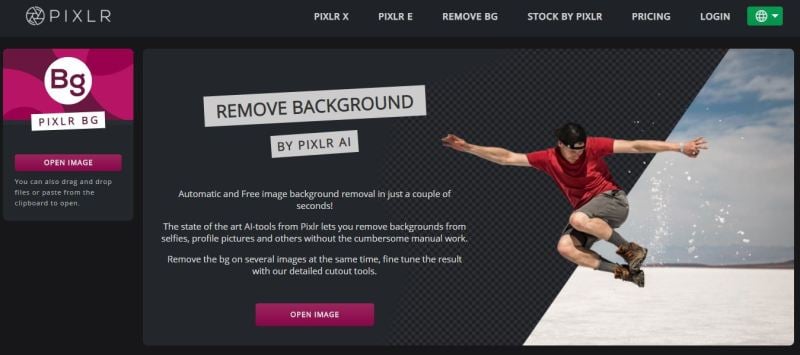 Pros:
Easy and fast.
Can handle multiple files at the same time.
Offers free services.
Cons:
Does not offer editing in the free version.
It is another reliable background remover. It is just not a background remover it is a photo editor because it offers many tools to work with. These tools are offered free but you will log in first. After logging in you can upload and edit the picture. You can even set the size of the image in it according to your use. For instance, Instagram story, Simple Square, etc.
Pros:
Better editing tools.
Free to use.
Effective results.
Cons:
Need to log in to start working.
Difficult interface.
This is another convenient online background remover. Kapwing offers more editing features. In this tool, you can easily handle tricky parts. It offers tools for cropping, rotating, adjusting brightness or opacity, and more. It does offer all of this for free. But if you want to enjoy more features you can purchase for about 20 dollars.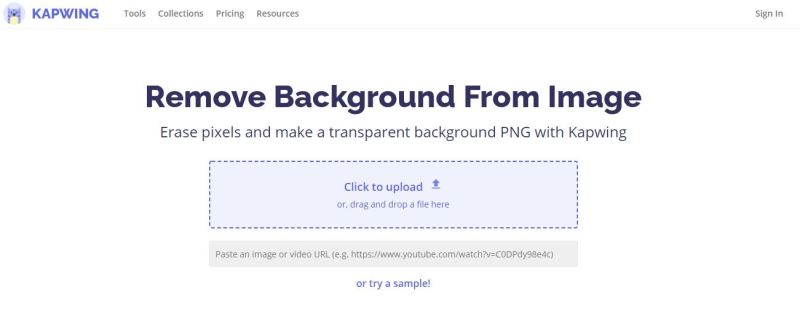 Pros:
Includes good editing tools.
Available for free.
Cons:
It is not easy to use.
Need more manual work.
Includes watermark if you don't sign in.
Conclusion:
In the end, we want to mention that there are many online background eraser tools available for you on the internet. In this article, we have assembled the 10 best background eraser tool online free for you. All these tools are in this list because we have tested them and found them better than many other tools. You can try any of these tools and you'll get the best experience possible. Still, if you want us to recommend one tool that is best among these 10, we'll definitely recommend you to start using FocoClipping. There is no other background eraser tool available on the internet that can provide you this many advanced features and the best user experience possible.